Whether you are a small operation or a Fortune 500 company, the person or team in charge of sales needs to have a social selling strategy in place or they open up a large vulnerability to competitors.
Current statistics show that 1 in 3 business professionals around the world is on LinkedIn. This makes LinkedIn an amazing tool that you can use to gain access to potential prospects in your target market. If you understand how to operate within the LinkedIn environment, social selling can be a powerful tool for your business and will only continue to get stronger with each passing year.
After reading some very compelling social selling statistics, I thought it would be a good idea to showcase them to you alongside a few best practices to help you apply the information. Here are my top 10 social selling best practices for sales teams and B2B companies!
1. Sales Reps Will Benefit From Generating Their Own Leads
Rule number one of social selling for sales teams is that they need to be generating their own leads to create the best long-term results. On average, marketing is still only responsible for 30% of lead generation for sales [Source]. That leaves sales reps to generate an average of 70% of their own leads if they want to achieve their goals.
"With an average 30% of leads come from marketing, sales reps need to generate 70% of their own leads to achieve their goals."
2. Building The Relationship Is Your First Priority
Getting your foot in the door with a new prospect is rarely easy. Pitching someone before you've established any rapport will quickly extinguish what could have otherwise been a warm lead. Cold calls are ineffective 97% of the time and you can be certain the numbers don't improve online. This is especially troubling for sales reps that prefer to 'pitch and ditch' since this number has been increasing by 7% every year since 2010. [Source]
"Cold calls are ineffective 97% of the time. This number has been increasing by 7% every year since 2010."
3. Provide Value Before Asking For Anything
You will be most successful with social selling campaigns when you lead with something of value to your target market that costs nothing. For example, if I'm an accountant trying to attract real estate investors as clients, I would send them an article letting them know about important changes to the tax laws that affect deductions they can make on their investment properties.
Whatever it is, it should provide clear and immediate value to the person you are sending it to so it isn't perceived as spam and ignored. Don't follow it up with a pitch, just send them the information and begin establishing rapport and credibility with a new prospect. Building relationships takes time, dedication and effort. Consider this the beginning!
"Providing value for new prospects BEFORE you ask for anything in return is the best way to lay the foundation for a sale."
4. Both The Company & Sales Reps Need An Optimized Presence
77% of B2B buyers did not speak with a salesperson until after they had performed independent research [Source] – but what do they find when they do that research? It's up to you to make sure prospects are impressed when they check you out.
I call this "passing the Google Test" and it's vital for both the company and sales reps to be able to so before engaging in the social selling process. This includes having optimized profiles across the various social networks, ensuring each profile speaks to your target market and having professional photos where applicable.
"77% of B2B buyers do not speak with a sales rep until they have done their own research."
4. Refine Your Follow Up Process & Stick To It
Do you know when most sales are made? More importantly, do your sales reps know that 80% of sales come on the fifth and twelfth contact? At least 1 in 4 of your sales reps are giving up after the second contact – long  before a sale is made. If that's not enough to get you to call an immediate, emergency sales meeting, 48% of sales people never follow up with a prospect, period.
Social selling is a waste of time if you are only going for the low hanging fruit. The best clients and the biggest sales come through relationships that have taken some time to build. This is especially true if you're in a service-based business because if you are lacking consistency before the sale, prospects will be even less confident that you'll be helpful after you already have their money.
"80% of sales are actually made on the fifth to twelfth contact."
"48% of sales people never follow up with a prospect while 25% of sales people make a second contact and then stop."
5. Companies Need To Empower Their Sales Teams
Most sales reps are far too busy following up on leads to create content regularly enough to sustain the hunger of the Internet.
But companies should and can be empowering their sales force by maintaining a high-quality company blog or creating regular content that is tailor-made for social media sites. This is vital because if sales reps are not sharing original content they could be accidentally sharing content created by your competitors and raising their profile and presence.
 "Companies need to empower their sales force by creating content that compels the audience they are selling to."
6. Specific Targets Hit, Vague Targets Miss
The most common issue that prevents companies from having success with social selling is being too vague with their overall goals. Hone in on the more specific details that identify your target market by asking yourself questions like:
What specific titles would they refer to themselves as? (ie. VP Sales, HR Director, CTO etc.)
What types of people are they likely to be connecting with online? Thinking about this can give you ideas for potential LinkedIn groups they would be active in.
Where do they live? Anywhere is too broad. Think exact cities and surrounding areas – this will help you when using LinkedIn.
8. Go For The Warm Introduction When Possible
When using LinkedIn to connect, look at what connections you have in common already when connecting with a new potential prospect. Search for some sort of common ground you can connect on that doesn't make you appear self-serving or "pitchy" on first contact.
Look for clues in their profile that give you a window of opportunity to open dialogue. Remember, the hardest part is getting the conversation rolling and then it's up to you to sustain it while building trust. This is how relationships are built and it happens a lot faster when you can hinge it on a commonality.
9. Messages Should Be Customized & Updated Regularly
Having great message scripts for reaching out to new contacts is key for both efficiency and having a system that creates interest. Unfortunately, many sales people either forget or can't be bothered to customize their message scripts for each recipient. If you are using message scripts to reach out to prospects, use the wealth of information in their LinkedIn profile to customize them accordingly and watch your results increase exponentially.
10. Don't Wait For Results – Be Proactive
Social selling is made up of two operative terms that require you to be social and sell. You need both for it to work or you will wind up with neither!
Create (or find) high-quality content that is valuable to your prospects and relevant to the services you offer then use it as a way to open up dialogue via private messages
Join relevant LinkedIn groups that attract your target market
Share valuable content daily through your LinkedIn status update to stay top-of-mind with your network
Social Selling: Can You Afford To Be Beaten By Competitors?
72.6% of salespeople who use social media outperform their colleagues who aren't using it…that includes your competitors [Source]. Can you afford to have your competition's sales team outperforming yours by over 70%? Most businesses would fold with that kind of advantage against them.
72.6% of salespeople who use social media outperform their colleagues who aren't using it.
Social selling isn't just the future, it's the present. I hope you bought your ticket because the train is about to leave the station and your clients are sitting on it. Are you going along with them?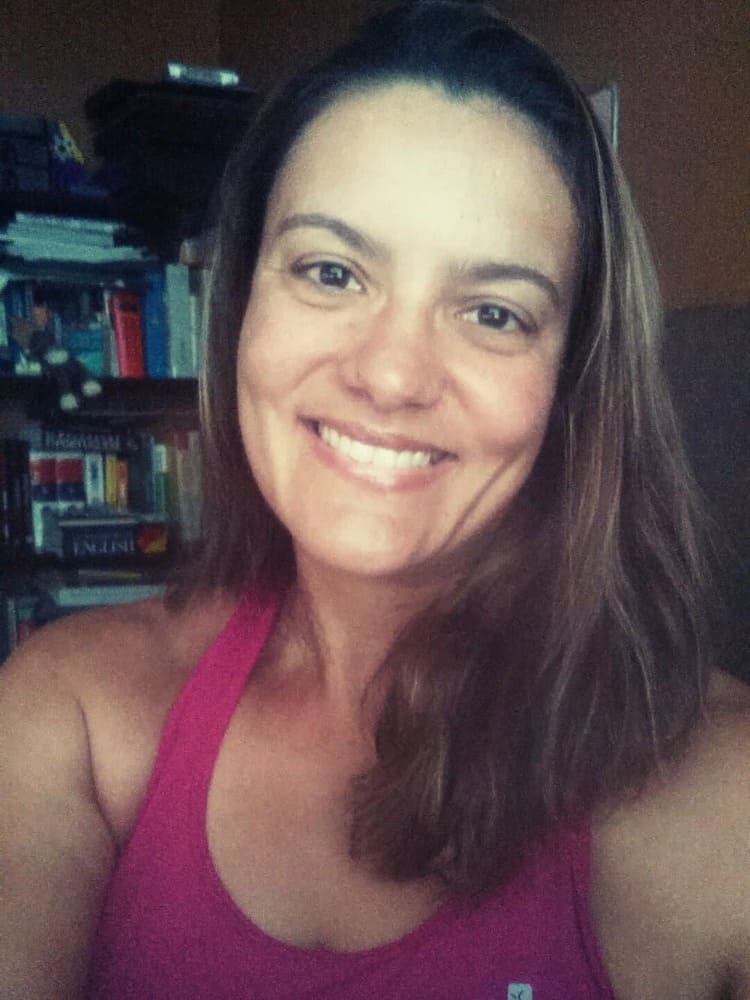 Sarah is an aspiring copywriter with an obsession for SEO, Passionate for exploring the new marketing tactics and enjoys reading fiction and contemporary.