In the growing age of technology and modernization, one can reach out to millions and millions of people with a video that lasts for a few seconds only. Is there anything that you are looking for and is not available on YouTube? In this article today we will teach you how to become a YouTube partner.
First, let us tell you what is a YouTube partner.
At the beginning of this year, a new set of requirements were announced where in the YouTube Partner Program one can earn money from the content that they release on YouTube. This money can be earned when viewers subscribe to the content that is being made or the advertisements shown in between a particular video.
How can you be a YouTube website partner?
 With the increasing number of people watching videos on YouTube, one wonders how can they become a YouTube partner too and earn huge amounts of profit from their content. Let us teach you how.
Step One.
You need to have an account on YouTube. Then you have to sign up for the newly launched YouTube Partner Program.
Step Two.
You must check whether you qualify for that program or not. How to know whether or not your channel will qualify?
You must have a minimum of 10000 views.
You need to be of 18 years or more in order to get the benefits of the program.
Know whether or not the country that you live in has such a program for it is applicable only in twenty countries.
Step Three.
Once you meet all these criteria, go to your YouTube account. Once you are signed in to your own account you have to click the Creator studio icon.
Then you've to enable the tab for Monetization by clicking on the Status Feature option available in the Channel.
Step Four.
In order to complete the process of becoming a YouTube partner, you have to read very carefully through the terms and conditions set forward by YouTube. And once you're done you can click on the accept button.
 Finishing off.
 In order to learn how to become a YouTube partner, you must remember that your content and videos must be 100% original. The YouTube Partner Program also states that you must abide by all the guidelines set forward by YouTube. These are the few steps on how to get partnered on YouTube.
Once you follow all the necessary steps and set up a way of payment for your channel. YouTube will approve whether or not your channel is suitable for becoming a YouTube partner. If it is approved by YouTube you will receive a message telling you that you're now a YouTube partner. Almost every content or video gets approved except for those that don't have original content or something that is offensive in them.
We hope this article clears every doubt in your mind regarding how to become a YouTube partner. It also lets you earn tons of money on your creative videos on YouTube.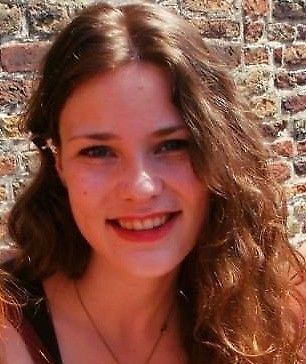 Alicia loves to dig into social media platforms, explore what's possible and share her knowledge with readers. She also has deep interest in anything related to promoting businesses on social media, writing better and being happy!