Since the year 2016, we have been enjoying Facebook live video feature. Anyone can broadcast their video for all Facebook users. We love to watch these live videos. However, it is the businessmen and marketers, who have got the utmost benefits from this latest option. It has given them a chance of creating a reliable and intimate relationship with the audience. So, personalize your own brand by relying on the Facebook live broadcast tool.
Broadcast your video to anyone
While you have uploaded your live video on your own Facebook page, you can choose the target audience and viewers.  Broadcast the video only to the friend list, particular friends or all public.  From your business viewpoint, you can broadcast your live video and share this to the Facebook page.
As an online marketer, you have to consider various algorithms at Facebook. You have to know the pace at which Facebook users are getting engaged in your video content and have started interaction with it. It is the main reason for drawing more subscribers to Facebook live video. While the subscribers come to know about your video broadcast, they will surely comment on it. The Facebook algorithm will track it and your Live video will get a higher rank in Newsfeed.
Steps for broadcasting Facebook live video
Now, you have to know the process about how to go live on FB.
Click on News Feed option from your profile and then hit the Live button with camcorder icon.
Facebook needs to have access to the microphone and camera of your device. However, you will get the prompts only as a new user.
While you like to make your live video accessible to the public, you have to adjust the privacy setting. Those, who are just making a trial of the Facebook live stream, can choose Only Me option from privacy menu.
Now, you have to give a description of the Facebook live video. This description has to be highly attractive as it will be displayed on News Feeds.
At the base of the screen, you will find the icon for tagging friends. You may also mention the place of shooting the video. All these things will make your Facebook live broadcast more customized. Anyone can find your video very easily.
At the right-hand side, you can find an icon (looking like a magic wand). While you have clicked on it, you will be able to insert lens or alter camera filter.
On the last step, you will find a button- Go Live. It will turn on the broadcasting process. The maximum time length for the Live video is ninety minutes. The lengthy videos usually get more viewers.
As the video creator, you can communicate with the audience and other people, who have commented on your video.
Thus, we have given you a simple guide on how to go live on FB. As one of the brand owners, you will get more responses from potential customers by broadcasting live videos.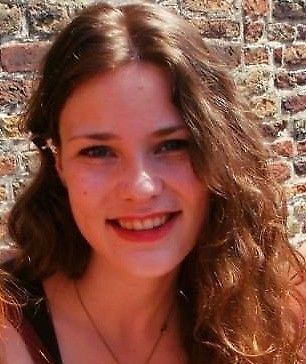 Alicia loves to dig into social media platforms, explore what's possible and share her knowledge with readers. She also has deep interest in anything related to promoting businesses on social media, writing better and being happy!