People on Facebook often create pages that are public. It can belong to different celebrities and stars. It can promote business ideas. Various brands and organizations also have their own pages for promoting different ideas in the minds of the people. There are pages on Facebook that talks about motivational and inspirational stuff pushing people towards their goals. A Facebook page can't have any friends for it's not a profile; it gathers fans or followers. We will be helping you pick cool Facebook names for your page. Let's get started with Facebook page name ideas.
As the Facebook page name is the first thing that people identify you with, you need to make it interesting so that it leaves an impression on the minds of the people.
Facebook page name ideas
Pick a name that will never go out of fashion. Yes, it is a hectic job to change the name of your page every now and then. How about having a creative name for your Facebook page that will stand the tests of time.
Having a never-ending title is a wrong move. No one is going to read a title that is way too long. Keep it short and catchy. A title should be one that people will remember and recommend to others. If they are unable to remember your page title how will they ever mention it to someone?
Let your Facebook page title focus on what the content is of the page, if people don't get a glimpse of the content of the page then it won't be gathering as many followers as you want to.
What is your page based on? Try to put a mental image in the minds of Facebook users. You can use relative images, contents, and videos to attract more people to follow your page.
Keep these points in mind as you think about Facebook page name ideas. In order to think about Facebook page name ideas, you must have a Facebook page.
Let us show how you can have a Facebook page, now
Step one - Go to the website by typing facebook.com/pages/create on the browser of your device.
Step two -  Once the page opens up you will be able to see a green button that goes by create page. Click on that.
Step three - Once you click on that Facebook will like to know the kind of page that you're setting up. Choose a category from the display of your screen keeping the idea for your page in mind.
Step four - On clicking on a category, you'll be asked to fill out certain information that will be displayed in front of you. You've to take some time and fill out these information.
Step five - Once you're done filling out the information you need to click on the get started option at the right end of the page.
Step six - Once you're done setting up your page follow Facebook's instructions and give some finishing touches to set up your page for everyone to view and follow.
We hope this article on facebook page name ideas not only solves your query of Facebook page title but also helps you set up one.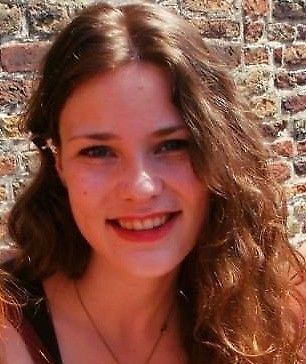 Alicia loves to dig into social media platforms, explore what's possible and share her knowledge with readers. She also has deep interest in anything related to promoting businesses on social media, writing better and being happy!