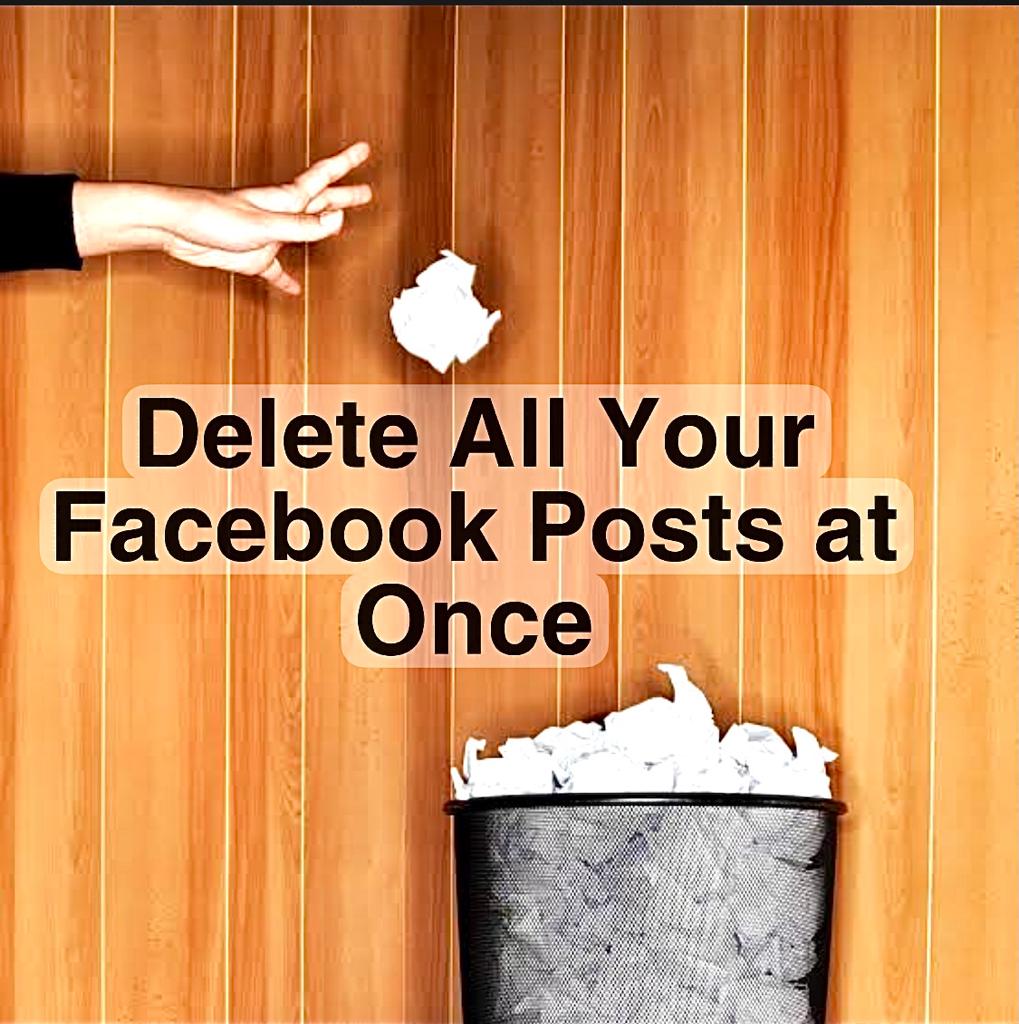 Suppose you have hundreds of undesirable old Facebook posts that you want to remove but don't have the time or energy to delete and handle everything manually. In that case, you need the Facebook Post Manager/social book post manager Google Chrome extension. We know that Facebook actively retains a record of your actions to collect data and build your customized Facebook profile, thus storing thousands of data associated with your account. Over time, you might feel the need to update your account by deleting all those old posts.
Since there is no 'Erase Everything' button, you cannot delete all of your Facebook posts at once. You may remove outdated posts on Facebook with a single click using the post manager. You just need to choose a month or year from where to remove the postings. With Facebook Post Manager, you can delete both your content along information shared on your page by your friends. Furthermore, no trace of the deleted postings will be left, and there will be no opportunity to restore them. You can also locate posts using some particular keywords, alter their privacy settings, or even remove them.
It searches your activity feed for stuff that matches the keywords you enter and then lets you erase or hide these posts. You may not only remove your posts with a single click, but you can also modify the privacy settings for all posts.
How to install the Facebook post manager extension
The post-management extension is simple to set up. All you have to do is visit the Chrome web store and put facebook post-management into the search bar. You'll find it towards the top of the results. When you click on the result, you'll see a blue button labelled "add to Chrome."
Chrome now has the extension installed.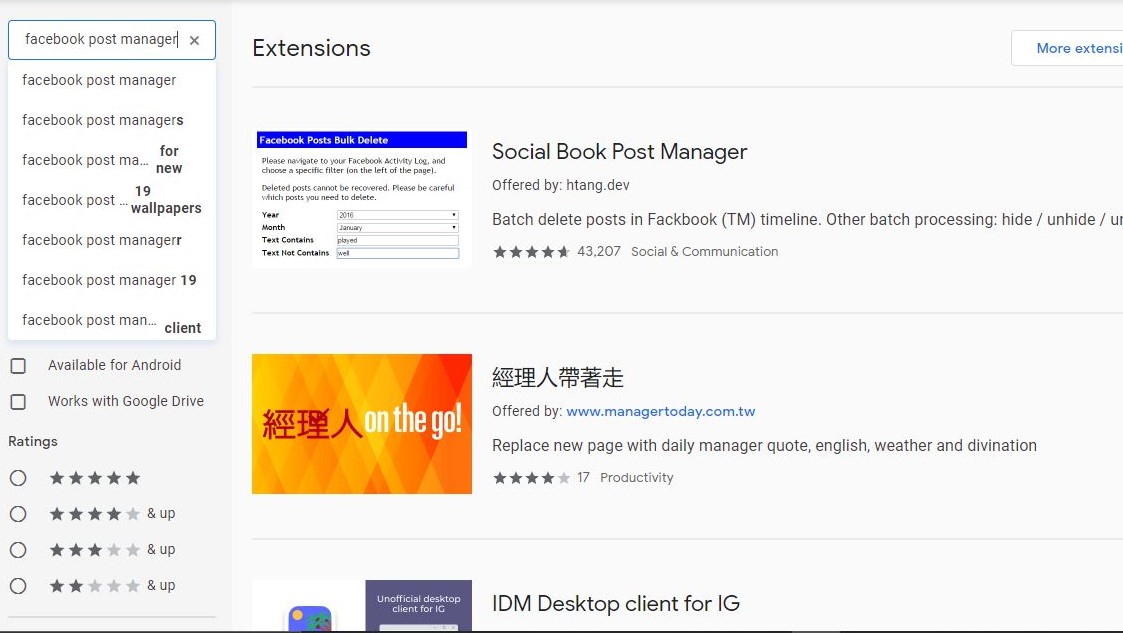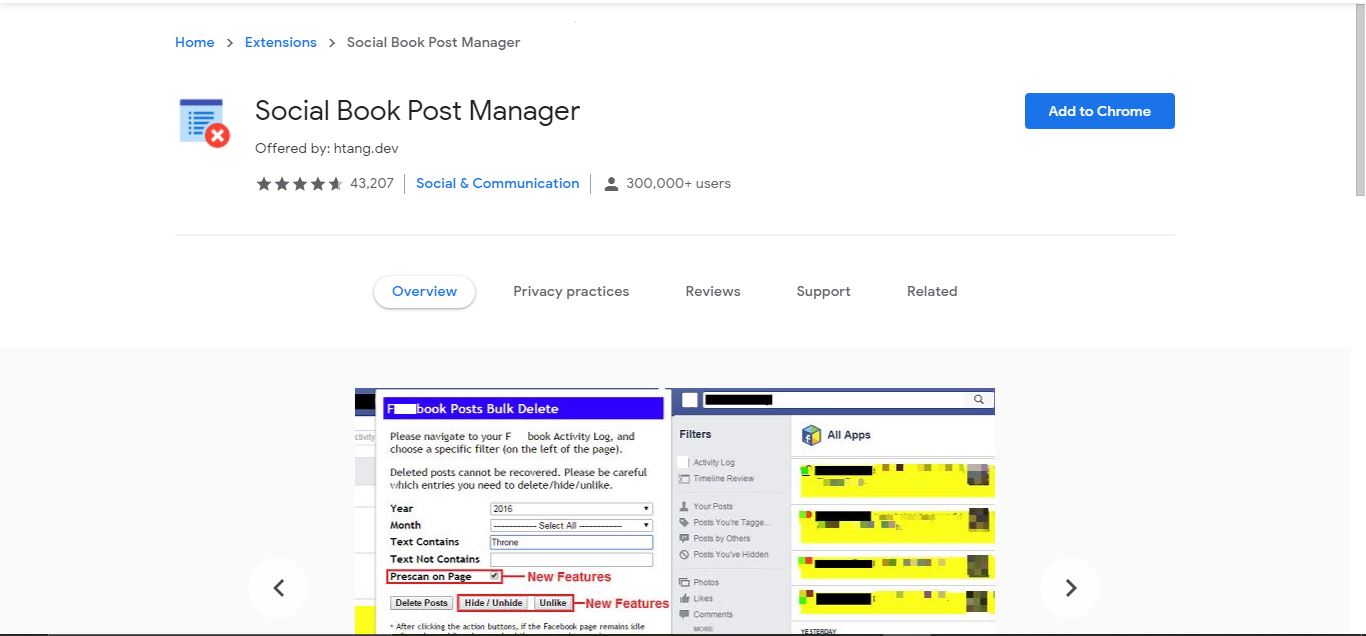 How to use the Facebook/social book post manager
1. Before deleting all your old posts, you can create a backup and download it. For this, you need to go to the settings page in Facebook--> general account settings--> download a copy of your data.
Facebook will send a backup of your data to your registered email id.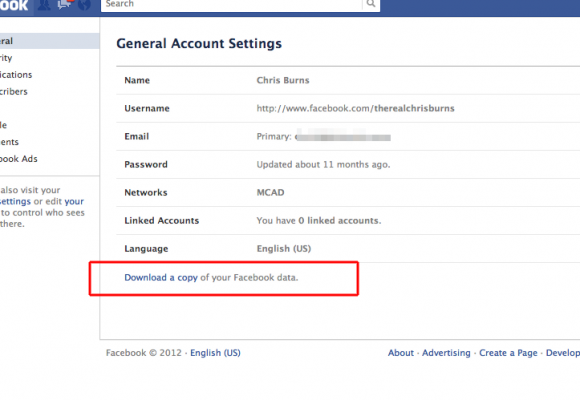 2. Next, you need to go to the "activity log" by clicking on the drop-down arrow next to the "?" symbol in the navigation header.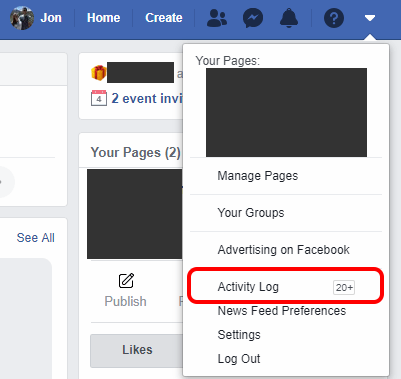 3. When you click on the Activity Log option, you will be sent to a page that displays all of your Facebook profile activity; the posts you added, liked, and shared, as well as the friends you added there. You will find a "filters" section on the left side of the page, where you can decide what to delete.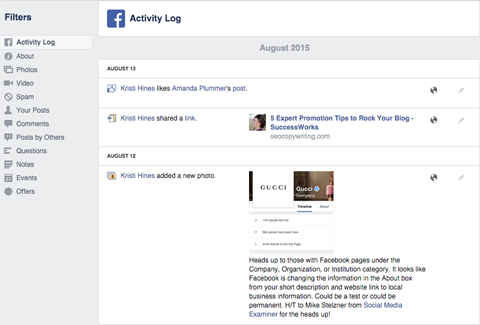 4. In the next step, you need to click on the extension's icon; the Facebook/Social Book Post Manager extension will launch and provide a list of filters for deleting the desired posts.
5. Using the filters present there, you can delete all posts of a particular month and year.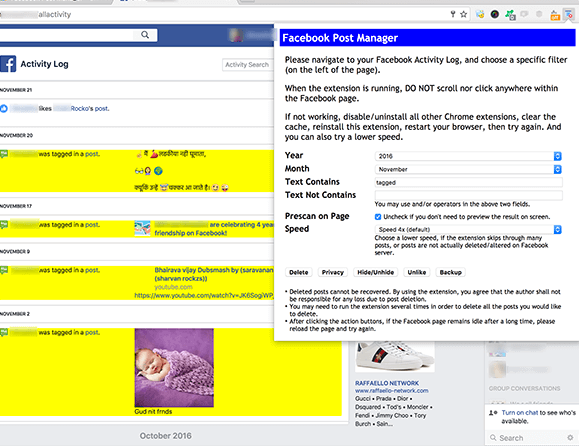 The plug-in also allows you to examine the post before deleting it, ensuring that no essential material is lost. By ticking the "prescan on page" checkbox, you may enable this function. If you don't want to preserve anything from that timeframe, uncheck the box and delete it all at once.
6. After you have set everything according to your requirements, you need to click on the "confirm to delete" button that appears at the top of the page.
Click OK to close the alert and proceed with deleting the posts.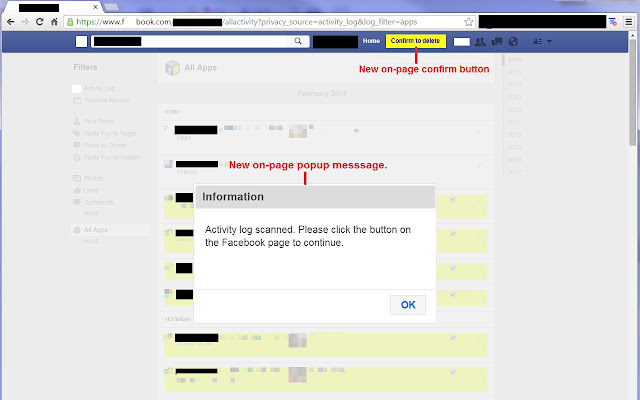 If you change your mind or want to make some changes to the selected posts, you can refresh the page and start the selection process again.
That's all you need to do; you can sit back and relax while the post manager deletes your old posts. If you're still not satisfied, you can delete your account and sign up with a different one.
Some alternatives to the Facebook/social book post manager:
Exodus privacy
Privacy possum
NooBoss
Privacy spy
Decentralized yes
Automatically delete cookie
The Facebook post manager Chrome extension is completely free, and no cons are associated with it to date.