Instagram's hashtag facility is one of the biggest trends to catch on with the world. Knowing how to hashtag Instagram posts (or a combination of different hashtags) can help improve your brand reach and your brand exposure. It is also the best way to enable your Instagram account to grow bigger.
In fact, using hashtags can increase your follower, likes and engagement with your account. Instagram posts are generally accompanied by captions/short messages as well as a few hashtags. Hashtag Instagram posts as this can allow the app to categorize and organize videos and photos which can help optimize content discovery via search results. Instagram then catalogues these images for other users who are interested in similar content.
Identifying and understanding the different categories of hashtags and the audience group can enable you to create a hashtag strategy that is more effective.
These are unique to different businesses and can be anything to do with the name of the company, the name of the products or any campaigns, the tagline or even the brand identity. These connect themes from users to audience and can be used for promoting campaigns or collect user data.
These are Instagram tags for followers that connect different like-minded users surrounding a particular topic and can help improve SEO, connect with like-minded users, boost follower count and enhance user engagement.
In order to increase the effectiveness of your hashtags, it is necessary to be strategic with how to use hashtags on Instagram. The most popular hashtags are simple words and can increase the likes. However, it is not a good long-term plan. The best idea is to use trending hashtags which have an engaging community of users interested in them. Alos, make sure that they are relevant to your target audience. The best ways to do this is to follow the hashtags from audiences, competitors and influencers. The engagement of users depends on the specificity and targeted scope of the hashtags.
On searching for hashtags, there is a grid of 9 Top Posts on the results page. This is actually the same for everyone, making it actually easier to go viral. Instagram algorithm, though a mystery, these are generally posts with better engagement. It means posts having more likes and comments and posts that people immediately engage with since posts rise to the top within 24 hours. Here is how to use hashtags on Instagram to get your posts to trend.
How to use hashtag Instagram posts to get more likes
Picking relevant hashtags
For smaller accounts, it is more relevant to use smaller and more targeted hashtags instead of big hashtags for likes for Instagram. Find popular Instagram hashtags in your domain instead of regular everyday ones.
One of the best ways to generate engagement is to schedule posts for when the audience is most active. This can get people to engage and lead Instagram to bump your posts on other users' feed.
Using a few "big" hashtags
To get a shot at trending, use a few trending hashtags on Instagram that are more general like #instagood or #photooftheday, which are still relevant but have more engagement.
Creating branded hashtags
Hashtag Instagram Posts as this can enable conversation with followers and improve the reach of the content you post. These enable fans to share with their followers their engagement with your brand. It can also help you inspire user-generated content and improve engagement overall. As mentioned, these can be brand names, identities, campaigns or products.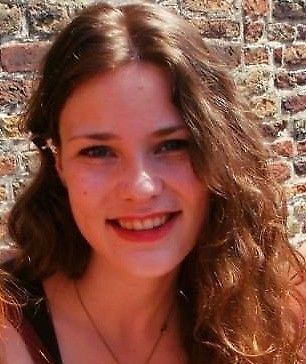 Alicia loves to dig into social media platforms, explore what's possible and share her knowledge with readers. She also has deep interest in anything related to promoting businesses on social media, writing better and being happy!