Hi5 social media app is an American social networking platform for those who enjoy dating and meeting new friends. It was launched in June 2004. The Meet Group, a social and mobile technology firm, owns both sites. Hi5 is older than Facebook, Instagram, Twitter, Snapchat, Tumblr, and Pinterest, and many people are still using it.  
Users can set up a profile and fill up personal information such as their interests, age, pictures, and birthplace. Users can also send friend invitations to other users via email. An individual who gets a friend request has the option to accept or refuse it and block the user. When users accept friend requests, their profiles are visible to each other. Others choose to make their profiles publicly viewable to anybody on hi5. Users also have the option to make their profile visible only to those on their friend list.
Apart from a social app, Hi5 also is a very popular gaming app; it is the 6th most visited online gaming platform. Hi5 is a free social network that allows you to build a personalized profile, just like any other social platform. To get the most out of the site, you need first download the Hi5 mobile app for Android and iOS devices. The software is free and available for both Android and iOS devices.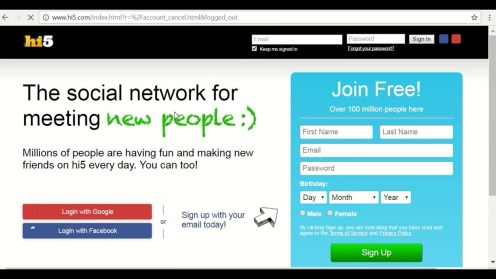 How to use the Hi5 social app
Signing Up
Almost anybody can sign up and start using Hi5 within minutes. The signup process for Hi5 requires your email address and password. It uses your email address to invite friends to join the site.
Your first impression of Hi5 will be similar to that of Tagged or MySpace. To explore other members' profiles, you'll need to build a personalized profile that contains your photo and a few details about your hobbies and interests. A peek at your profile will tell other users who you are and what you do. It's possible to hide these data from non-friends who haven't yet accepted you as a friend.
Find Friends
Hi5 can locate old friends and acquaintances by using sophisticated search tools such as school name, graduation date, and other parameters. After you've found a friend, you can ask them to add you as a friend. After you have a group of friends, Hi5 classifies your contacts like that of LinkedIn's. There are many options to communicate with your Hi5 buddies. Photo galleries, journals, and scrapbooks of your online life are all possible within this app. 
You're now ready to meet new people and create new friends.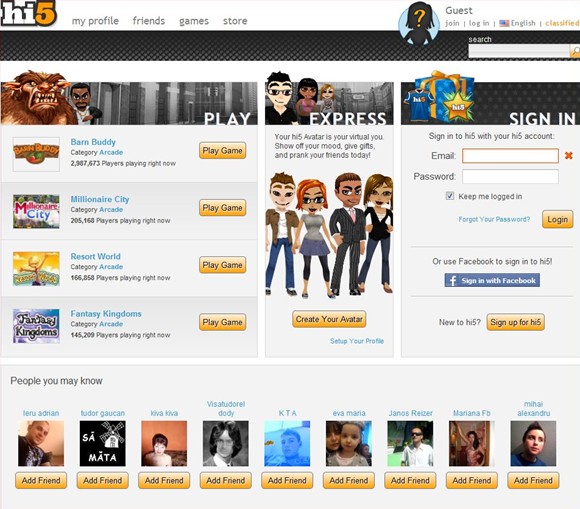 Security on Hi5 Social App
Hi5 ensures that all profiles on the site are genuine and that all users are actual people. Since its launch in 2003, the Hi5 site has recorded more than 100 million users worldwide. US citizens make up around 10,500,000 of the total number of visitors to the site. User'sUser's average age on this platform ranges from 18 to 35 years. People with diverse hobbies, ethnicities, faiths, and worldviews are represented in this group. Most individuals join the site to make new acquaintances, chat, have fun, and maybe even meet in person later on.
To protect yourself from online phishing scams, you should change your password regularly if you notice abnormal activity on your account. You must be cautious not to input your passwords into any email requests since these are scam emails that can get access to your account once they have all of the essential data.
Pros of Hi5
Hi5 is a completely free app. It is more of a dating app that also functions as a social network and a game app. As a result, you have a sufficient number of free alternatives to enjoy the functionality.
You may meet individuals from all across the world. There are also several easy methods to contact someone.
You may discover a variety of games here and pick the one that appeals to you the most.
"Pets" is an intriguing feature that you can purchase if you'd like
Also, Hi5 lets your friends know what you've been up to. As part of your profile, fill out the "What Are You Doing Now?" box. You may also get updates about your friends by looking at their profiles.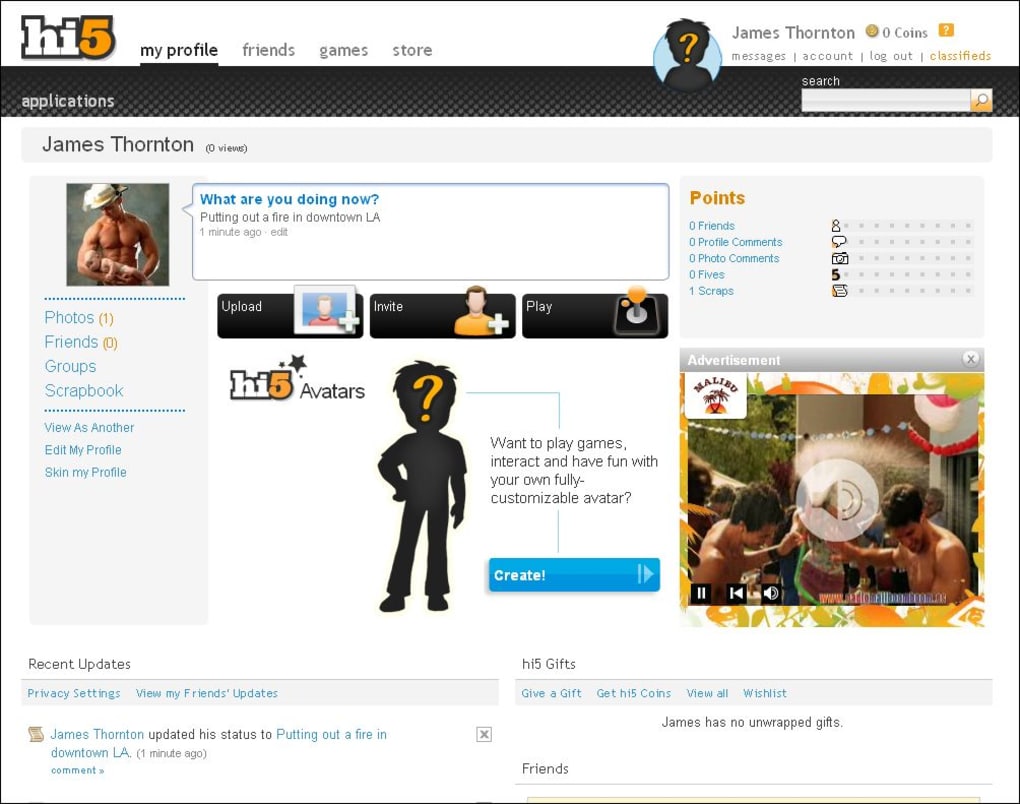 Cons of Hi5
You might forget your initial aim as soon as you arrive on the site, as its structure is uncommon for a dating app. The majority of dating and relationship features are not available. 
The website is designed in a contemporary style.
The site sometimes is slow to load.
An intuitive user interface is not available. The essential functions and parts are tough to locate.
Difference between Hi5 and Facebook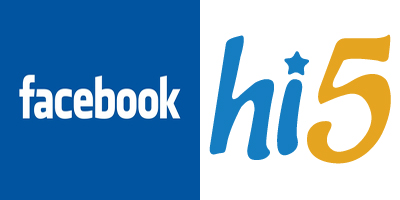 Facebook is a more private social network than Hi5, which allows users to connect with individuals they already know. Facebook isn't designed to help you locate and meet new people, even though anybody can make public postings and gain followers without approving everyone as a friend. Hi5, on the other hand, is all about making new friends. People nearby can be added as friends. "Meet Me" is a similar feature to Tinder, where you may like or pass on potential matches.
You can talk with someone immediately and set up a meeting, thanks to the app's improved chat functionality. Although it's an open platform, you can still have control over your privacy settings. Premium/VIP packages on Hi5 allow users to meet friends faster.