Hootsuite and Buffer, two of the largest and most well-known social media management services for marketing, are often used interchangeably. Both of these tools provide excellent services. When comparing the two, we must consider some of the most crucial characteristics and conduct a fair analysis. This article will focus on one of the most frequently searched topics: Hootsuite vs Buffer. We will weigh the benefits and drawbacks of each tool and attempt to conclude.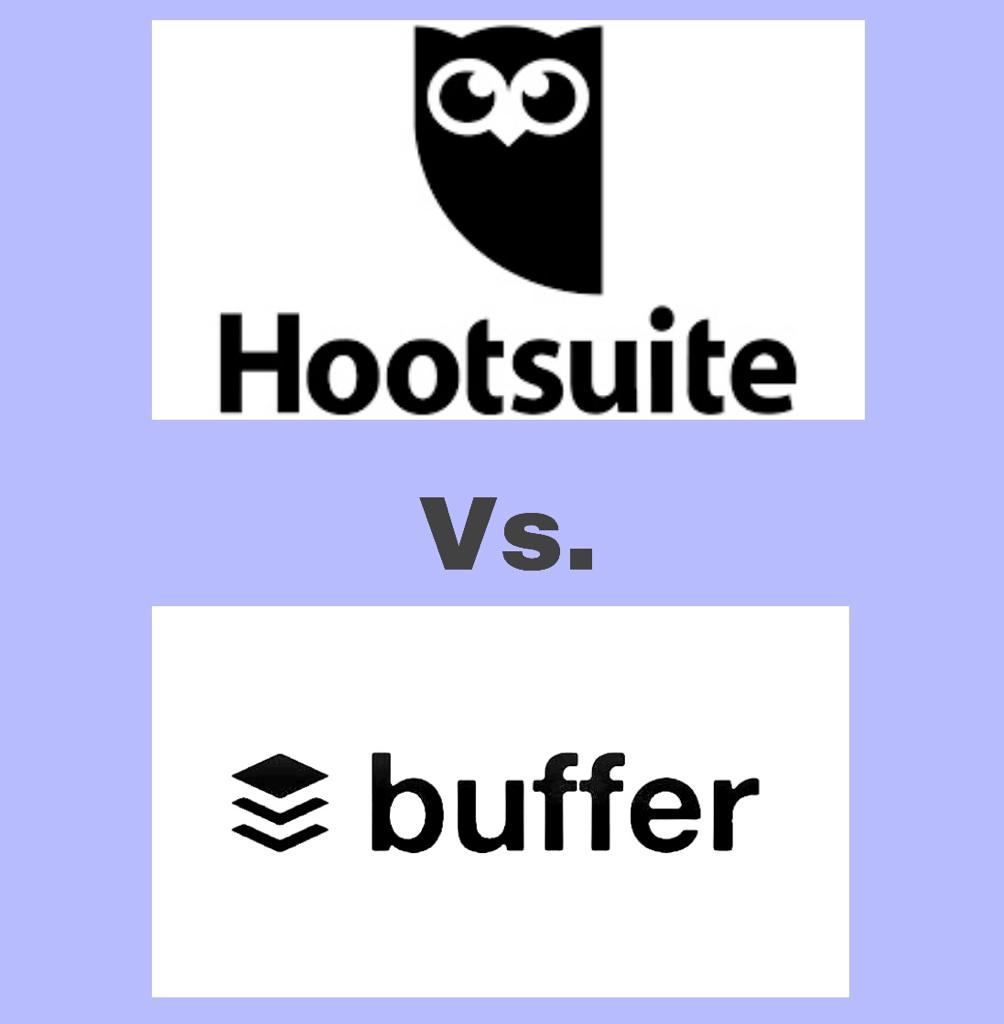 What services do Hootsuite and Buffer provide?
Hootsuite is a well-known social media management software that allows users to combine many social media accounts in one location, allowing them to schedule and manage posts in just a few steps. Hootsuite has an interactive dashboard where you can view your posts and photographs instantaneously. Using this program, you no longer have to invest your time in responding to comments or staying up to date with the latest information; Hootsuite does the work for you; you can rapidly respond to comments from many platforms and stay up to date with all new information provided in one spot.
Buffer, on the other hand, provides the option to publish your content online. You may also schedule postings, establish campaigns, and join active discussions. With Buffer, you can track the performance of your posts or stories and keep everything on track.
Hootsuite vs Buffer- Analysis Using Different Categories
Let's look at some of the criteria for comparing the two fantastic tools
1. Number of supported social media platforms:
This is one of the most important criteria, especially for marketers that utilize multiple social media networks on a daily basis and need to manage them all from one location.
Hootsuite (free version) allows you to connect up to two social media accounts and schedule up to five posts. The free edition supports a user limit of one. Hootsuite links –
Twitter
Facebook
Google+
WordPress
LinkedIn
Instagram
YouTube
Pinterest
Reddit
Tumblr. And many others.
Buffer (free version) allows you to schedule 10 posts, supports three social sites, and has a user limit of one. The number of supported social networks for the free version are-
Instagram
Facebook
Twitter
LinkedIn
Pinterest is also available in the 'Pro' and 'Premium' versions. The free version of Buffer also allows for "30+ Third-party integrations".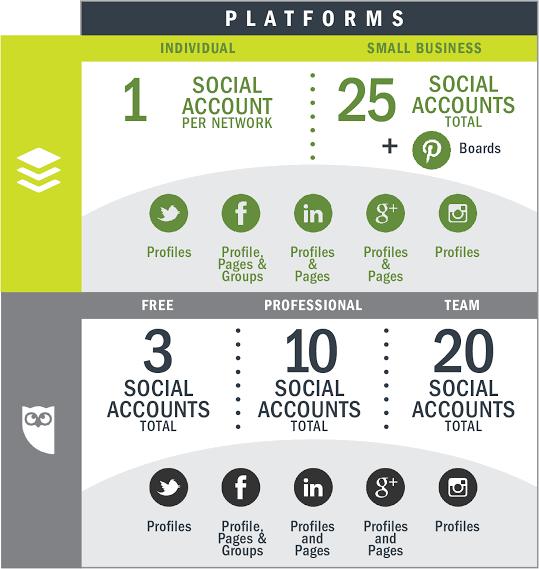 Result; Hootsuite does, without a doubt, support more social media platforms than Buffer. This is not to say that you should immediately switch to Hootsuite. If you are a small firm or an individual marketer who is not on every platform, this criterion will have little impact on you. However, if you are a huge marketing organization with a large crew, Hootsuite's subscription edition is the way to go.
2. Rates:
Both platforms provide a free trial version to their customers, but the trial version does not include all of the features that they have to offer. To efficiently manage their jobs, large enterprises must opt for the paid version. The prices for Hootsuite and Buffer are mentioned below;
Hootsuite- Hootsuite has 4 different paid versions.
"PROFESSIONAL" version; $49/month
"TEAM" version; $129/month
"BUSINESS" version; $599/month
"ENTERPRISE" version; You need to contact for pricing.
Buffer- The "PRO" version of buffer starts at $15/month. While the "PREMIUM" version starts at $65/month. They have a considerably broader range of features. The pro and premium versions, for example, allow you to schedule up to 100 and 2000 posts/social channels, respectively.
Result; Buffer is a cheaper choice if you don't want to invest a lot of money. They are both excellent, however, Buffer has an advantage over Hootsuite because of its lower cost.
3. Content Management:
If you are new to the market and require some assistance, content management can be beneficial. Both buffer and Hootsuite offer content samples to make your life easier. Buffer, on the other hand, does not give this function as convincingly as Hootsuite. Hootsuite delivers a sufficient number of content recommendations.
Furthermore, Hootsuite has a "content library" option where businesses may keep authorized content and transfer it to cloud files. It is also possible to tag content so that it may be quickly discovered when needed.
Buffer does not presently offer this feature, nor does it support cloud services. Hootsuite is better suited for large enterprises that need to handle a large amount of material.
4. Dashboard view and ease of use:
One of the most important aspects of a strong platform is a clean and appealing interface. Let's examine the simplicity of use and dashboard displays of these two tools.
Hootsuite- Its dashboard displays various social network accounts in a single spot. From a single perspective, you can watch and track the actions of multiple networks. The statics of the individual posts or messages are likewise provided by the Hootsuite dashboard.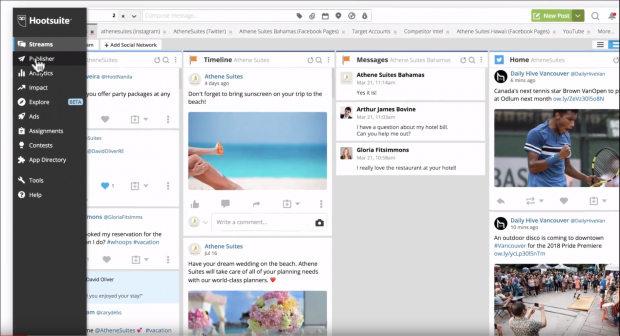 Buffer- It has a really clean interface, but in order to see activity on your multiple social accounts, you must manually click on the networks. Buffer's dashboard does not support multiple account views.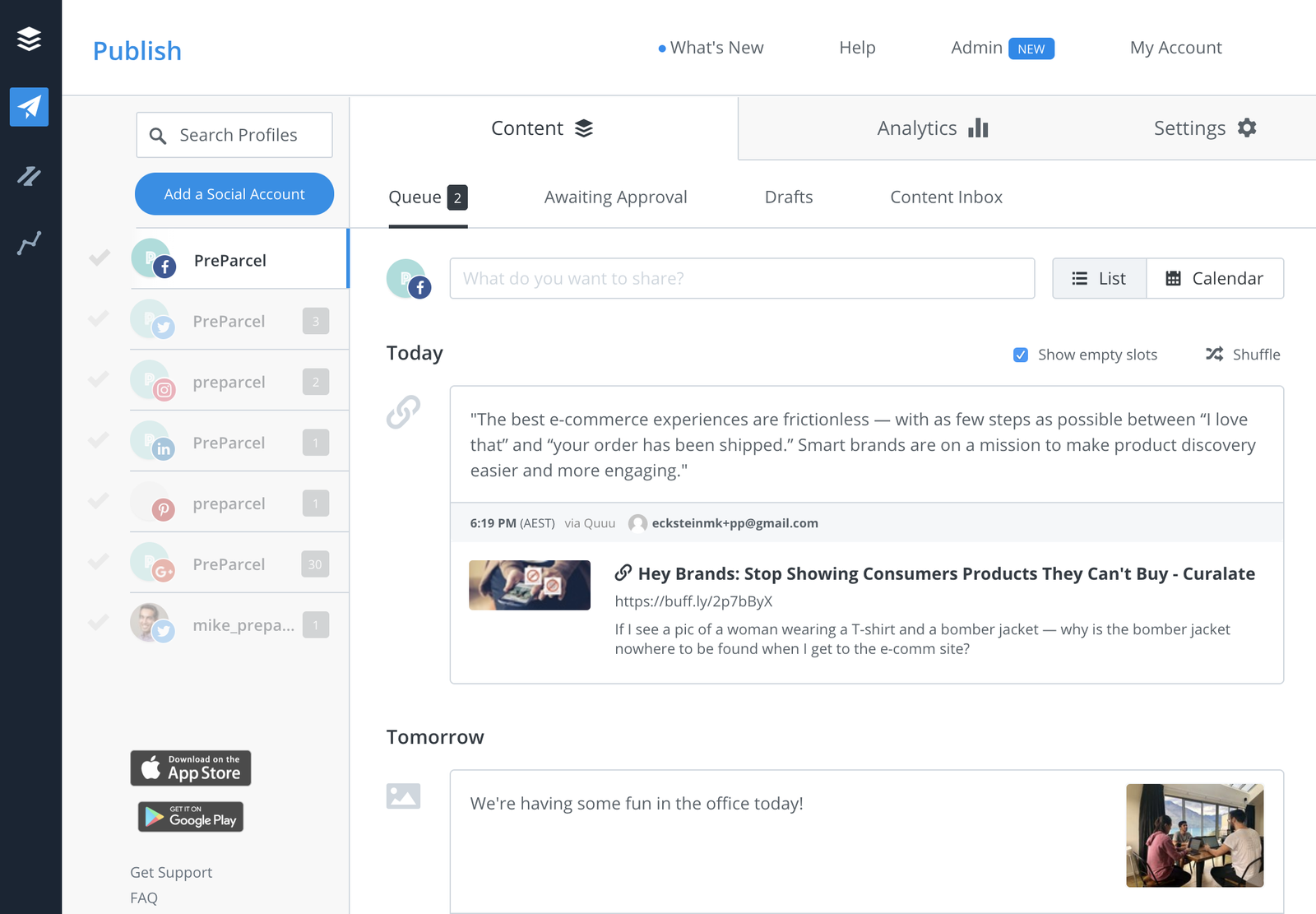 5. Customer service:
With this feature, companies can have a direct conversation with their customers just like the direct messages that occur on social media. You can schedule and manage content, along with having useful conversations with customers to allow for more simplicity.
Hootsuite has this feature; however, its functions are inadequate.
Buffer, on the other hand, gives a great platform for efficiently supporting social media conversions, hence providing good customer care.
Hootsuite vs Buffer; Which is Better?
Taking into account all of the aforementioned criteria, we conclude that both Buffer and Hootsuite are excellent solutions for managing social media networks. The key is to know your requirements. Buffer is a terrific choice if you prefer to use a simple tool with excellent customer care.
Hootsuite is the superior alternative for large enterprises and firms that need to schedule several contents, obtain content recommendations, and manage all of their operations swiftly. Hootsuite vs Buffer, which is best? You know the answer now.