With the advancement in technology and the fast pace of life, one can finally be and do what they wish to do. Have you always wanted to be a pastry chef? But somehow you couldn't spread out your talent to the world? Now, you can bake your favourite muffins and post a video. What good will that do? You will become famous overnight and earn a buckload of money doing that too. Do we have your interest now? In this article, we will teach you how to have a YouTube account and how to receive YouTube payment. Are you ready to get started?
How to have a YouTube account?
The first question isn't how you can earn money on your unique videos or content on YouTube but it is how you are going to create a YouTube account.
Go to the YouTube website.
Click on the button that says Sign in.
Once you are signed in, you will be asked to create an account with your Gmail address. But, if you don't have one yet then you must create a Gmail account first.
You will be asked to fill out some required information by YouTube in order to create an account.
You have to give your phone number that is in service. You'll receive a verification code and you'll have to re-enter that in order to have an account.
Now, you have a YouTube account. You can decorate it the way you wish and start posting videos.
The next part of the article will deal with how to receive payment on YouTube.
How to receive YouTube payment
Once you have created your YouTube account and you meet all the criteria that YouTube sets ahead of you. You can receive payment for your videos or advertisements that are being played amidst a video. How?
Let's see.
YouTube will place three options ahead of you which are - TrueView in Stream Ads, Videos contain a product placement and Overlay in video ads.
While overlay in video ads appear while your video is being played the other two appear before the video is about to start. Choose a minimum of three. You can even choose all the options if you want to earn more profits from your ads.
Once you do this you've to click on the Monetize my videos
Every time your video is being watched and subscribed or the ads played amidst or prior your video is being watched you will get paid.
Once your bank details are provided to YouTube and you clear all verifications regarding your identity and address. You will have to choose a method of payment that is suitable to you.
You can choose your AdWords account by signing in to it.
Choose Billing and Payments and go to the Billing.
Once you're done click on the option suitable to you. Update your information. Remember to click on the save option when you're done. You can also clarify any doubts regarding how much and when will you receive your payment from YouTube.
Go through these steps carefully for they will teach you how to receive YouTube payment.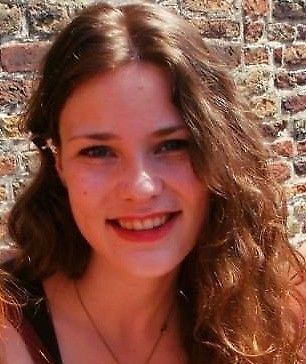 Alicia loves to dig into social media platforms, explore what's possible and share her knowledge with readers. She also has deep interest in anything related to promoting businesses on social media, writing better and being happy!