In this day and age of expanding online firms, marketing via websites is an essential component of the plan. More interaction on your website indicates a thriving business/enterprise. Social media is a wonderful medium for promoting your work. For success in this industry, it is necessary to combine web power with social communication platforms. In this article, you'll get to know the benefits of embedded Twitter feeds on website. Learn how to use this method to increase interaction and traffic on your website.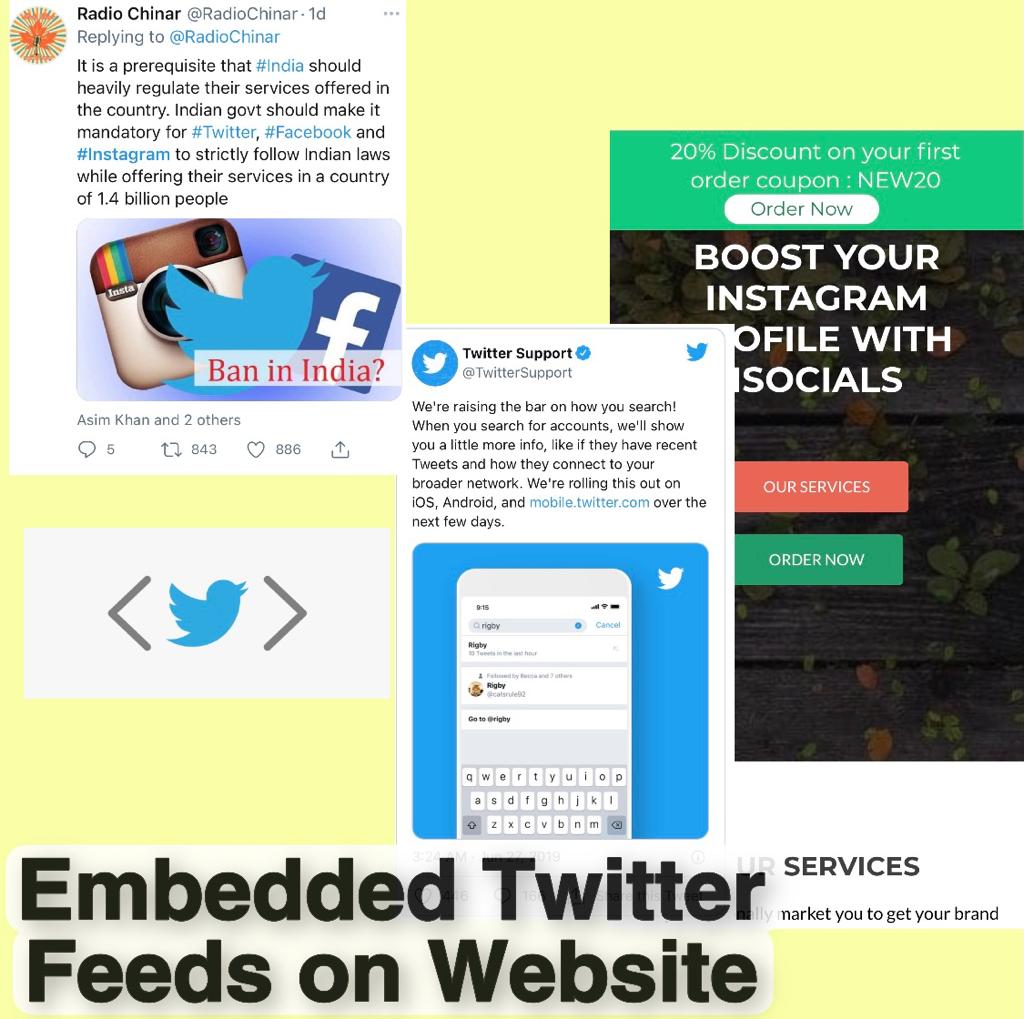 Why Embedded Twitter Feeds on Websites are a Good Idea?
Embedding Twitter feeds on websites is essentially embedding Twitter material into your website. This is done for promotional purposes. Assume you start a business and need to promote it in order to grow. You will be able to acquire a larger audience if people become acquainted with your Twitter impact.
Here are some benefits of embedding Twitter feeds:
Gives your website an appealing look: People are more likely to pay attention to your website if it has graphic/pictorial content. Embedding Twitter feeds on your website increases visibility, and customers are more likely to investigate your services and products if you also give them a social outlet.
Increases interaction: Incorporating Twitter feeds, hashtags, and other social media tools into your website will undoubtedly offer you an advantage over your competitors. Because Twitter has the most users, embedding a Twitter feed allows people to connect directly to your Twitter account and locate additional related content and services. This will also raise your Twitter followers, thereby enhancing your Twitter presence.
Popularize your brands and services: You can market your products or services on a bigger scale by using these embedded Twitter feeds.
How to Embed a Twitter Feed on Your Website?
Follow these steps to successfully embed a tweet on your website:
Click on the Dropdown arrow located in the tweet. Here you'll find the 'Embed Tweet' option.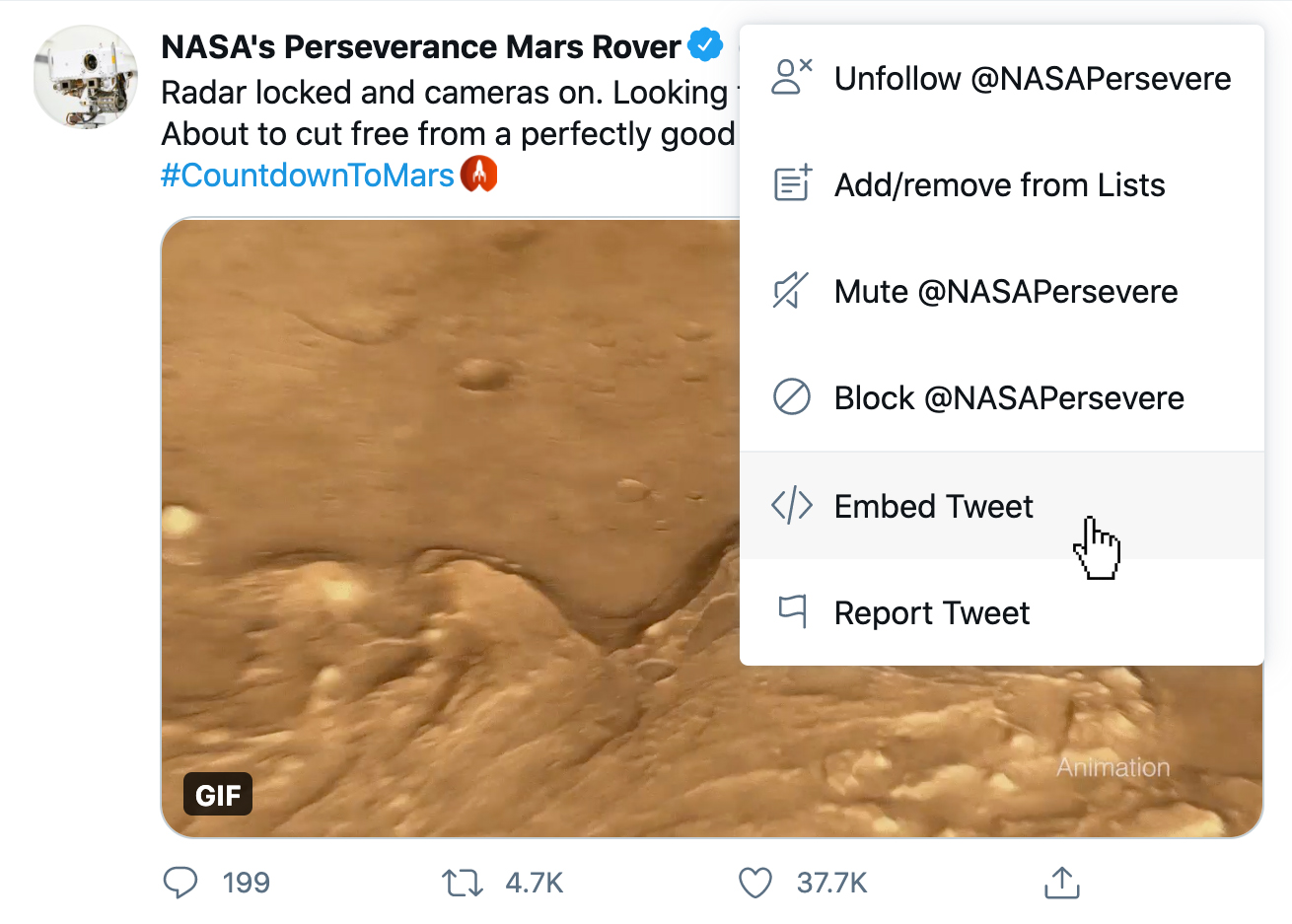 2. You will be redirected to publish.twitter.com.
You can choose whatever you want to embed here.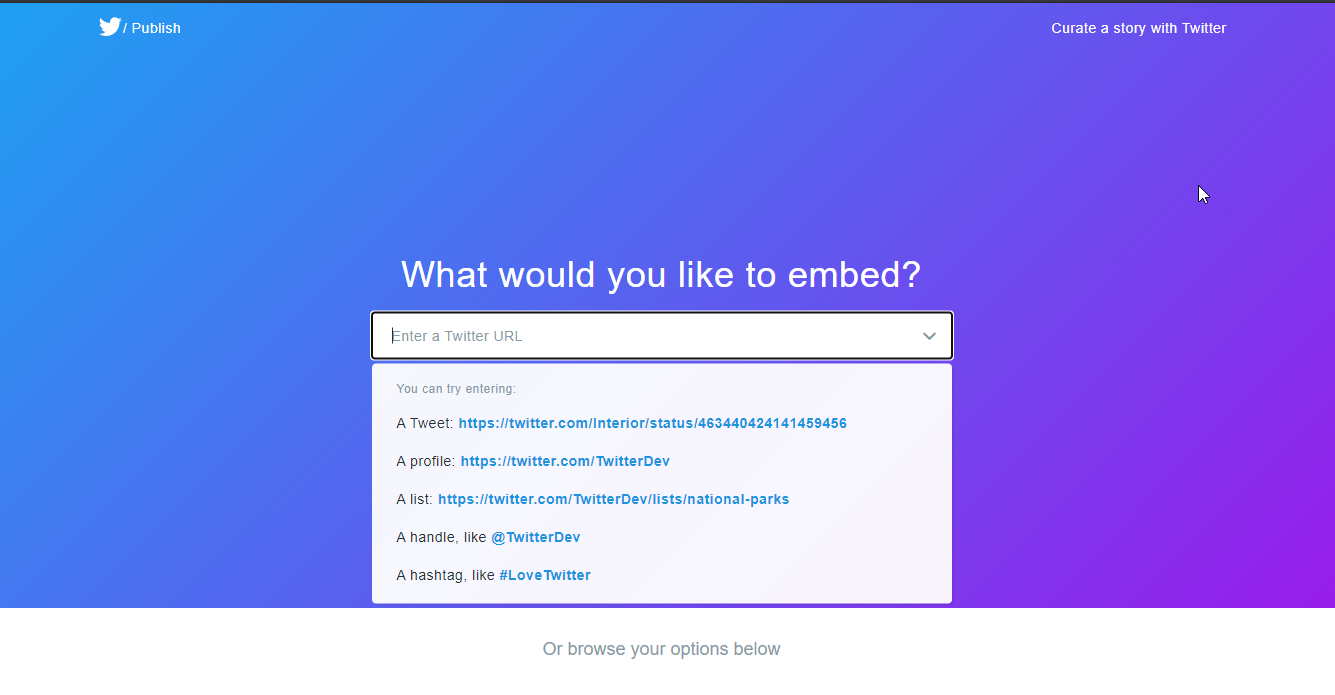 3. Once you've picked what to embed, just copy the code with the 'copy code' button and paste it into your website.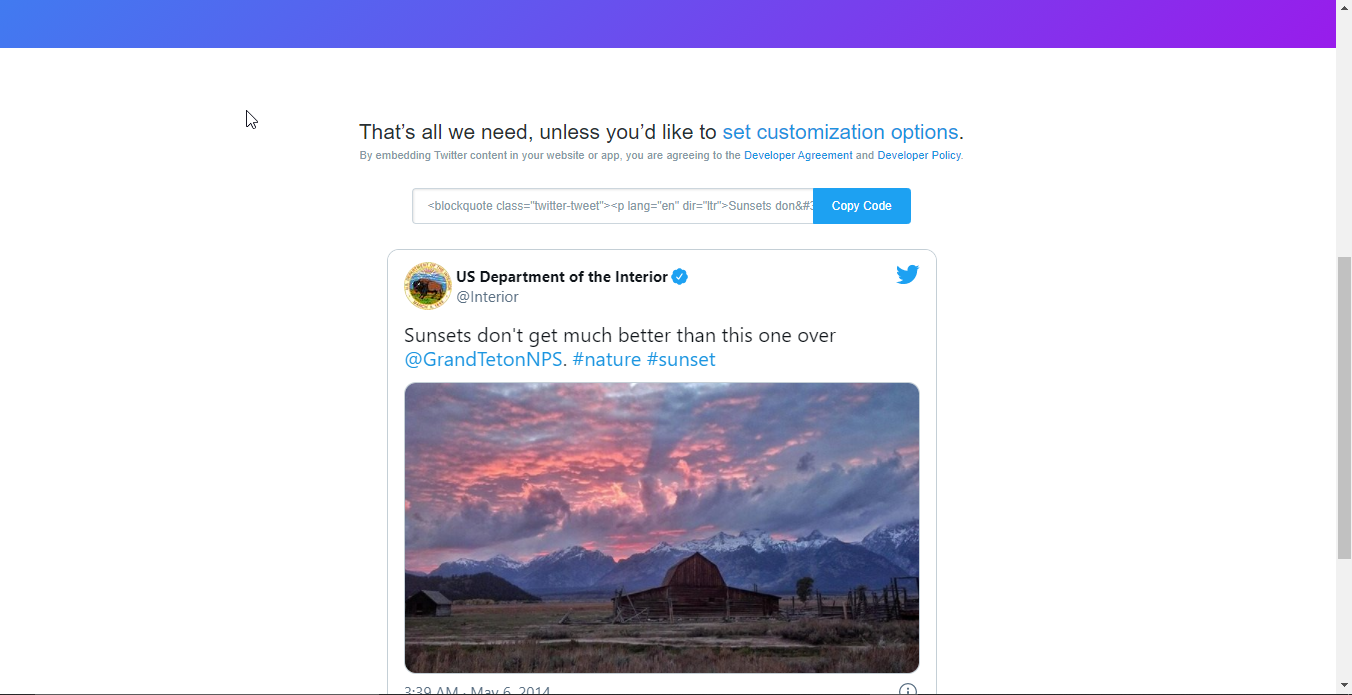 4. You're all set with a website that looks something like this-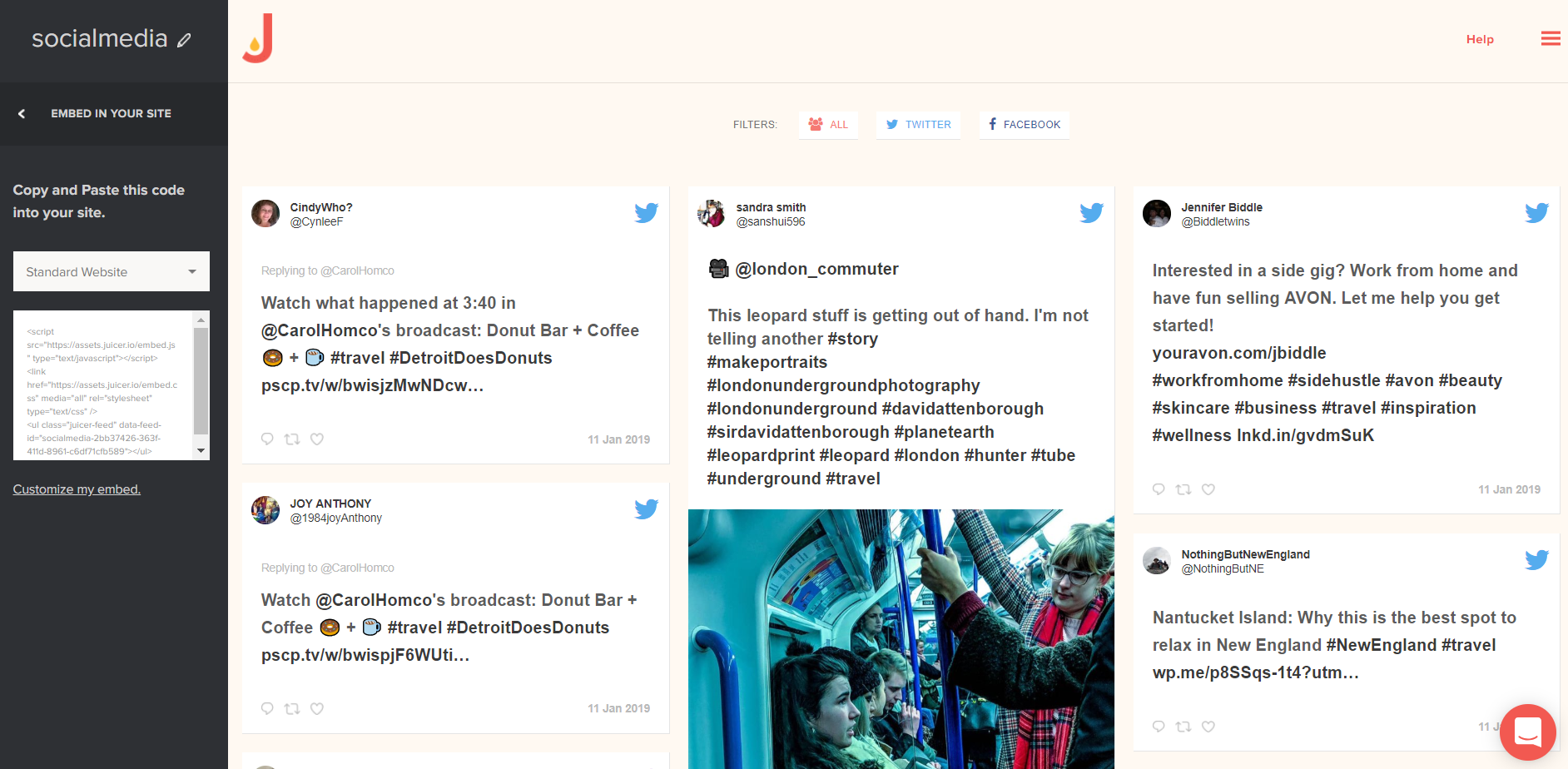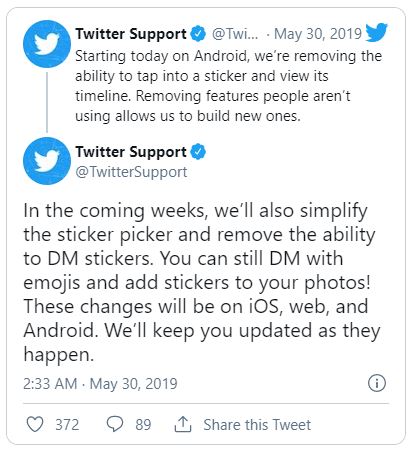 Along with tweets, you can also embed 'twitter timeline' and a 'Twitter button' on your website.
Tools for Embedding Twitter Feeds on your Website
You may either use Twitter directly to embed feeds or utilize one of the many wonderful tools that handle the job for you.
Below are some of the free tools that you can use:
1. Twitter Widgets: You can now embed all of your posts for a specific timeline using this feature. You won't have to embed anything separately this way.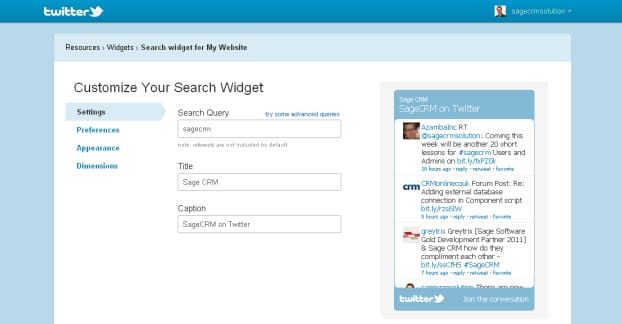 2. EmbedFeed: This is a social media aggregator which embeds all your tweets, hashtags or any media content, without you having to do it manually.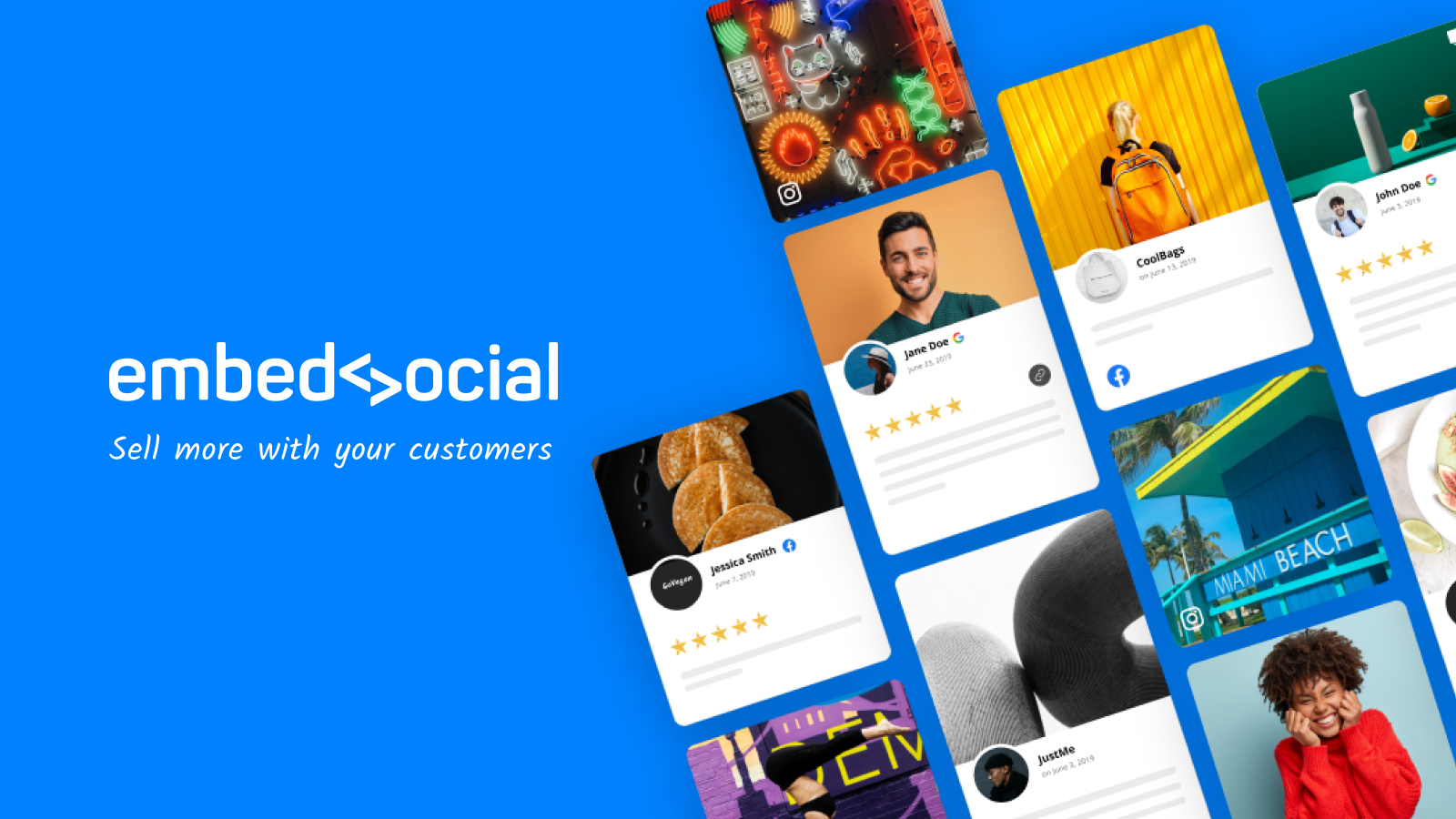 https://embedsocial.com/knowledge-base/category/embedfeed/
3. TweetBeam: This tool can enhance the aesthetic appearance of your tweets. Additionally, it allows others to utilize your hashtags. This builds trust and broadens your network.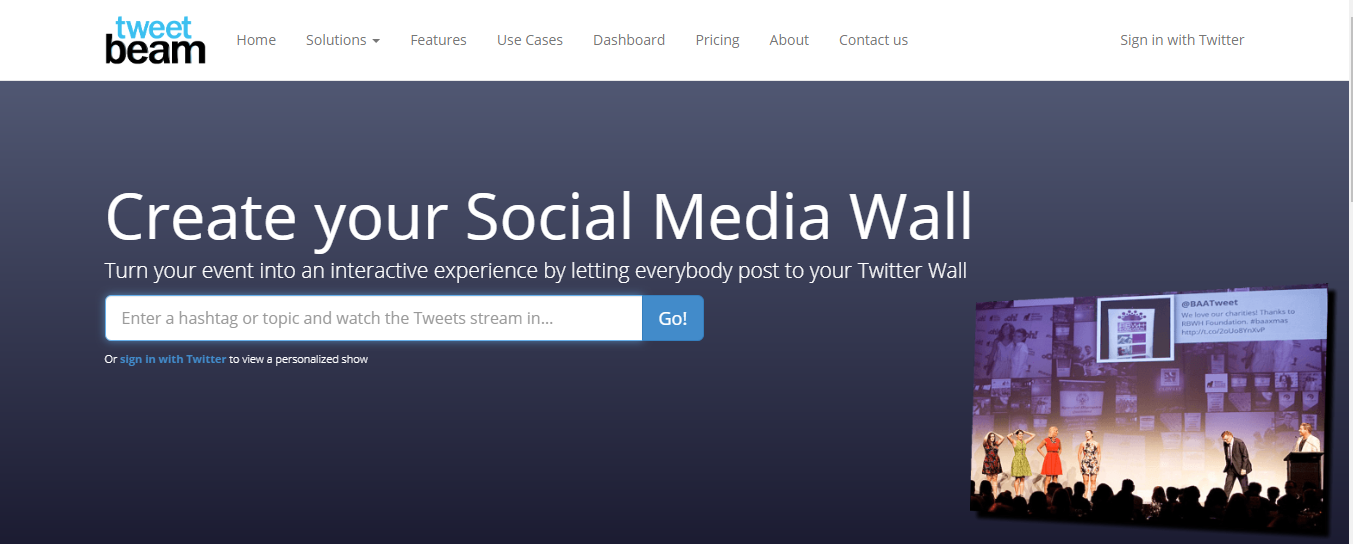 Some more alternatives:
4. Tagembed Twitter Widget: This tool can collect and sync data from your account, then organize it into a single visually appealing feed. It offers a variety of creative templates and enables modification based on your needs. It also allows feeds to be displayed live, thereby keeping your followers updated. If you want to spice up your feeds, this is an excellent tool to use.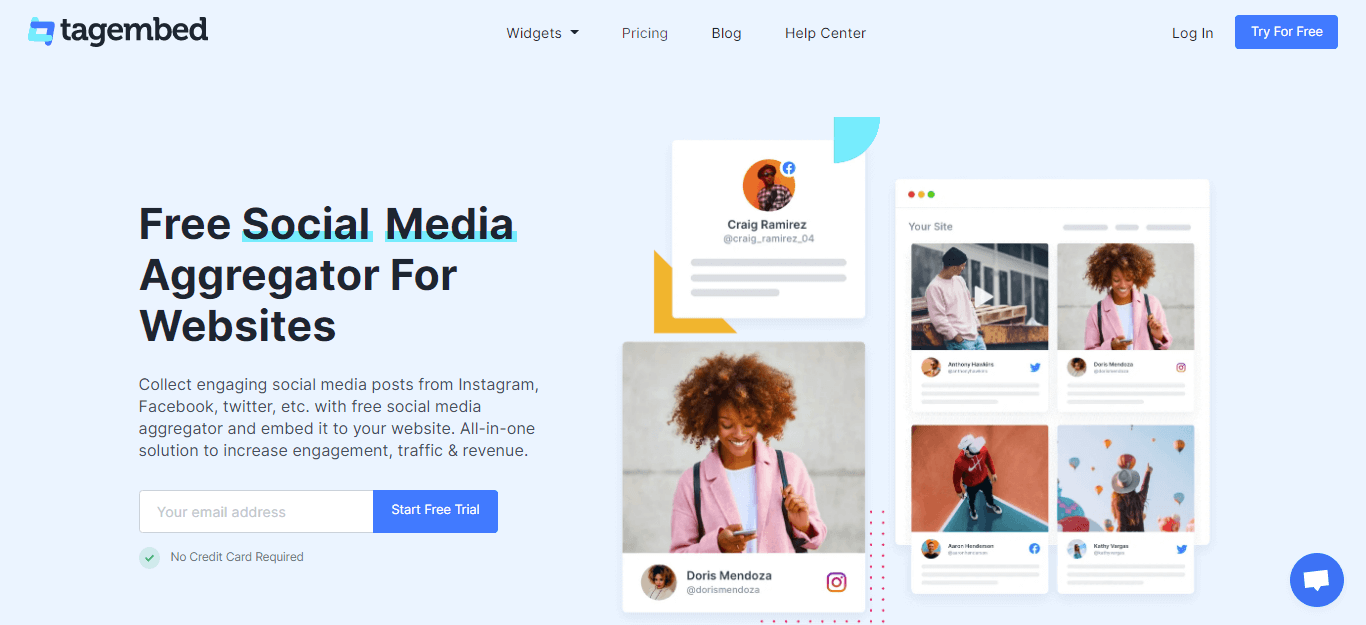 https://tagembed.com/twitter-widget/
5. Live Wall: It is not only compatible with Twitter, but also supports other social media platforms like Facebook, YouTube, Instagram, Pinterest, and many more. Designing the Twitter wall allows you to create a unique look. This program collects live feeds, allowing you to display your tweets in "real-time" and participate in active discussion. You can also use a combination of pictures and videos to embed in your website. This will make your website a lot more interactive, as well as increase visitors.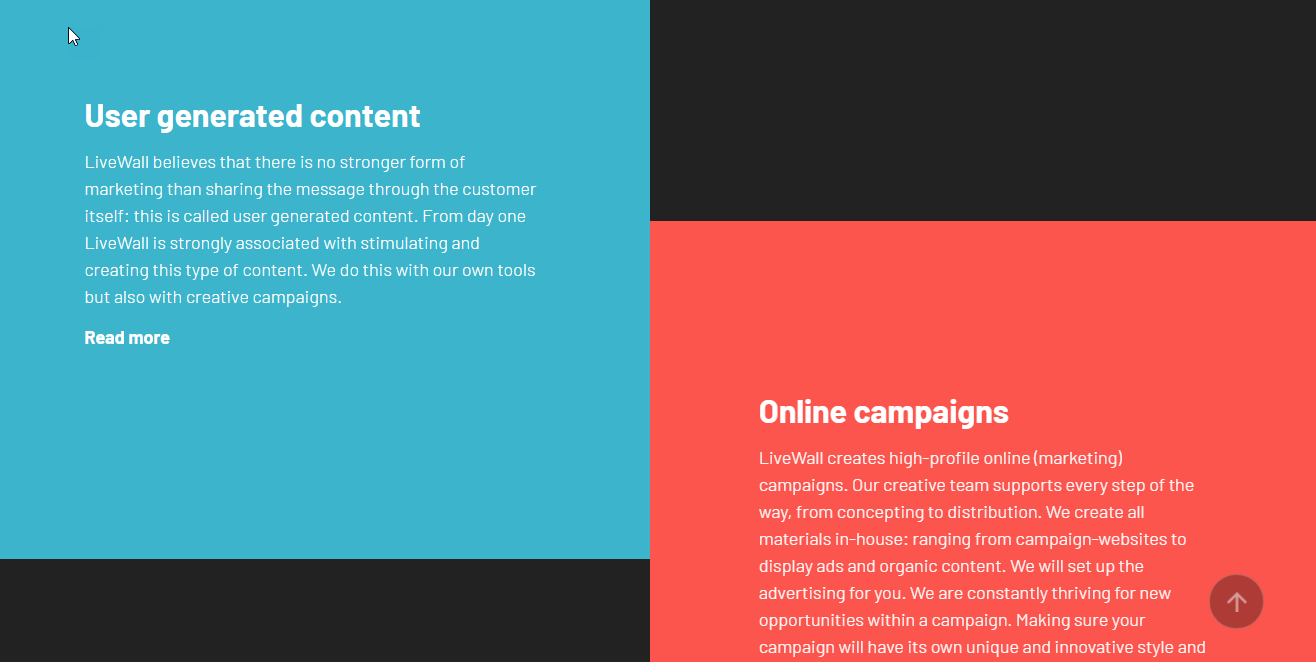 https://www.livewallconcepts.com/
6. Tintup: Tint is capable of combining feeds, hashtags, and accounts from several social media networks. You can modify your feed presentation by selecting a theme or logo. This tool has a "customer satisfaction" rate of 95%.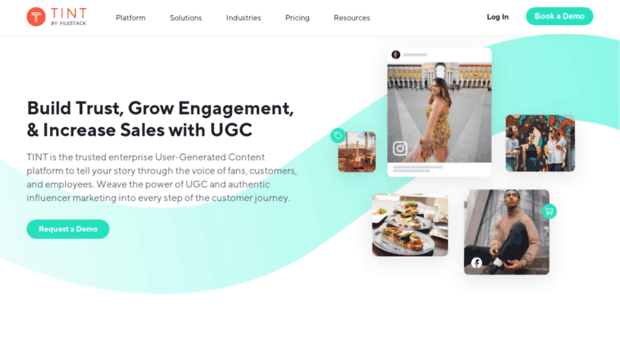 Summing-up
If you want to make your website an engaging spot for your consumers, you should absolutely try embedding social media postings into it. With an embedded Twitter feed on website, you will most likely boost your chances of growing your business. Twitter is a popular social networking site that is used by practically everyone, from business executives and celebrities to entrepreneurs and everyday individuals. The list could go on and on. It would be a wise decision to connect your Twitter account to your website. This might provide you with a plethora of options in whichever field you are interested in.
Follow the steps outlined above, use the resources offered to help you with the embedding process, and get started on constructing an outstanding and engaging website where you can connect with more people and implement an effective marketing strategy.