Don't you want to be appreciated on your pictures and get more followers on Instagram? You will want a picture that makes everyone go wow. For that, you need professional level expertise. We have come up with an accumulation of Instagram photo editors that will help you shine on social media.
The below-mentioned list of Instagram photo editors will give your pictures the best look.
VSCO CAM.
Edit your photos in a numerous possible way. You can change the contrast, exposure, levels of saturation and add sharpness to it. Also, you will even be able to add grain, tint and regulate other factors that make a picture perfect. You will be able to add brightness to your pictures and make it look even better.
Snapseed.
Another Instagram photo editor that is unique with its features of making a picture even more beautiful. The tools of Snapseed's comes handy and allows you to change the saturation, contrast, brightness of your pictures as well as a particular part of the picture.
Afterlight.
An Instagram filter app which is classic in its approach to change the look of your pictures on Instagram.  It has all the required tools like clarity, brightness, exposure, contrast, temperature, saturation, toning, highlight, vignette and other such options. In addition to it, you can add one filter or try out multiple ones depending on your choice.
Aviary.
For the learners out there who want an Instagram photo editor can use Aviary.  You will get exciting stickers and different frames for your pictures. It is one of the best Instagram apps. It is because it contains effects, overlays, vignette, exposure, blur, focus and many other exciting features.
Camera+.
Control everything on your Instagram pictures with this particular app. For refined quality photographs on Instagram use this app. It will control the shutter speed along with the sensitivity of the pictures. You will also find every kind of editing techniques here.
Hyperlapse.
For those who wish to create timeless beauties can use Hyperlapse. An app that will help you create videos which will stun every viewer on Instagram. You will not require any equipment to create eye-catching videos apart from this. The option of time-lapse is amazing and mesmerizing.
Whitagram.
Are you the one among those who only wish the basic editing on their pictures before posting it? Then Whitagram is the app for you. An Instagram photo editor that can do all the basic work on your pictures like sizing it, framing it and adds a splash of colour.
Tangent.
Are you looking for some fun while modifying your pictures? Then this is the app for you. The designs and artistic approach of this app will turn any picture into a beauty. Even a simple picture will turn into something worth admiring for with the artistic and unique features of this app.
Are you tired of looking the same in every picture that you post on Instagram? Then this is the time to download different Instagram photo editors and change your look and the feel of your pictures.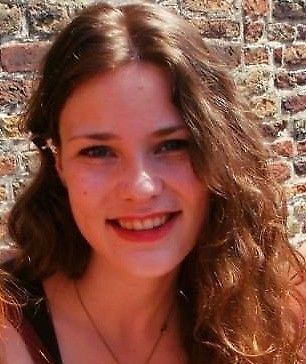 Alicia loves to dig into social media platforms, explore what's possible and share her knowledge with readers. She also has deep interest in anything related to promoting businesses on social media, writing better and being happy!