Want to make the best Instagram stories for your account? Here's how to do with the official Instagram stories size as of 2019!
Instagram is an insanely popular social media platform with nearly a billion active users. This image sharing giant nearly equals the total population of India, just imagine!
Although Instagram spread like wildfire at the time of release, the real claim to fame has been the Instagram stories. The disappearing stories are a great way to share your life and get over it quickly. If you're wondering how long are Instagram stories, then they're just 15 seconds long per slide. They disappear after 24 hours. You do get to the option to retain them on your profile page as "Highlights".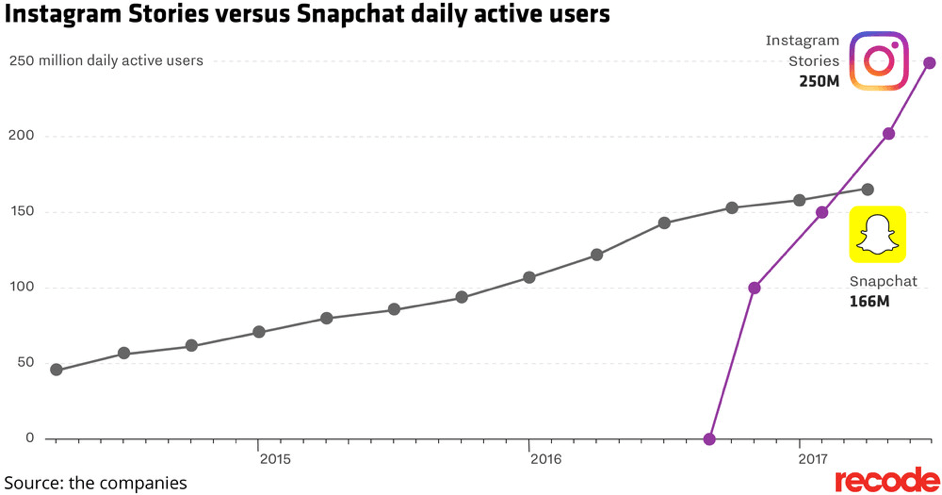 What makes Instagram Stories so popular?
Soon after the takeover by Facebook, Instagram is on the path of evolution. Under Facebook's ownership, Instagram has seen path-breaking growth. This is because Instagram was getting new features at a span of every three months or so.
A list of these interactive features is as follows:
Polls - A feature that lets users create polls in stories. The poll works like a sticker and the user is free to stick it anywhere. The followers can then vote by pressing a button and see the results. It's a great way to interact for users via polls. It makes the stories come alive suddenly.
Slider Rating - The slider rating is another sticker that makes user interaction possible. Users can simply slide the emoji on the slider sticker to register a response. The simple yet effective slider works really well in capturing user attention.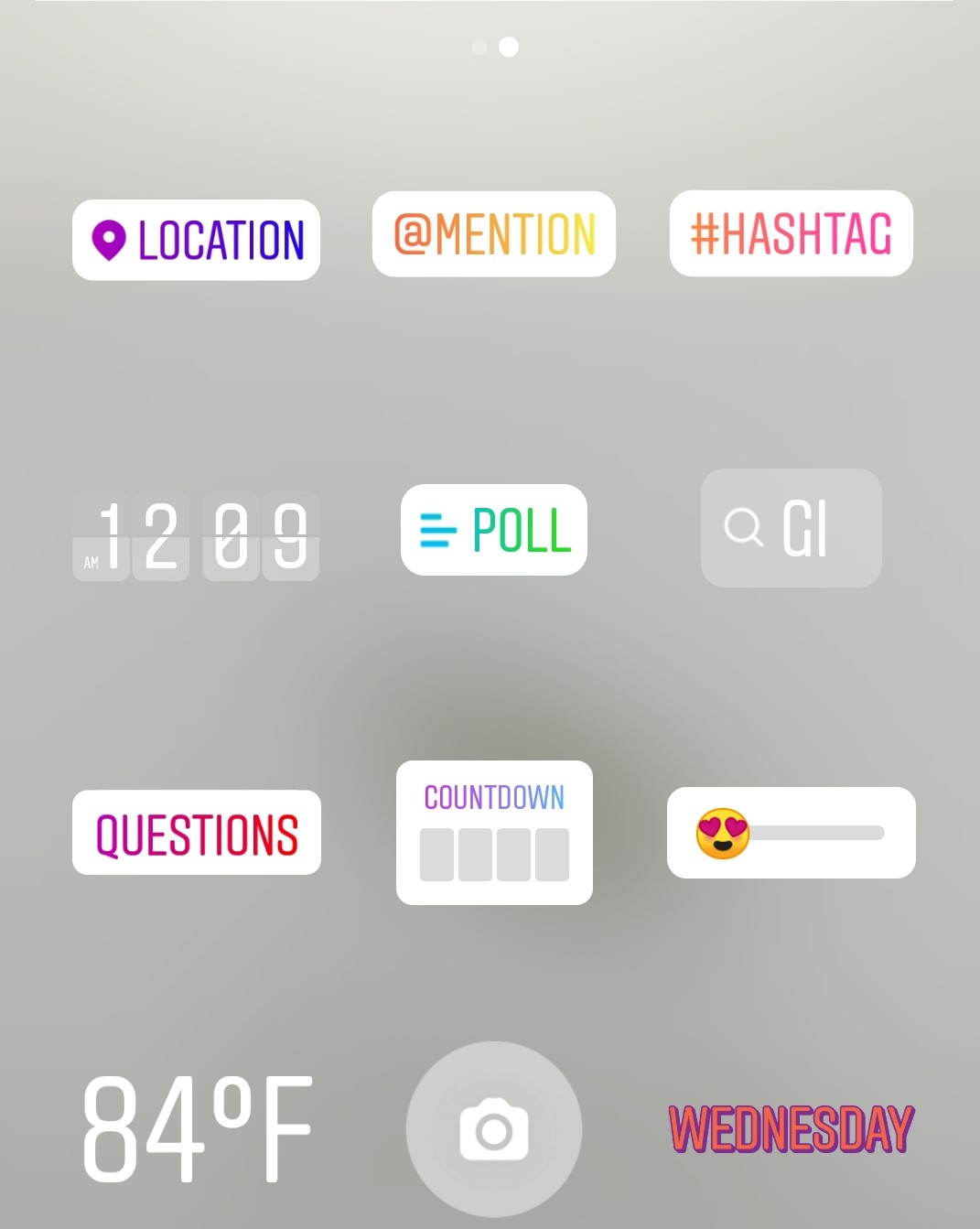 Questions - Questions take the interaction game to a whole new level. The followers can submit text-based responses in a little sticker box. This way Instagram establishes a direct connection between the followers and users of the account.
Countdown - Countdown is the latest addition to the lineup of stickers. It lets you add a countdown to a certain event which can then be shared by other users in the story. All of this increases the number of stories uploaded by users every day.
Instagram Stories size and other important metrics
If you want to make great Instagram stories, you'd have to focus on the size. Although Instagram automatically adjusts according to the size of the smartphone screen, the aspect ratio is fixed. Here are some must-know facts about sizing your stories right.
Aspect Ratio of Instagram Stories: 9 : 16
Instagram Stories Size in pixels: 1080 px X 1920 px
Instagram stories video length: 15 seconds
Number of clips in a single Instagram story: 100
Number of stories in day: No limit
All the above factors are really important if you wish to make the best Instagram stories. If your stories are not in sync with these parameters, they might not appear as you wish them to.
Why is the story size so important?
Instagram story size is more important than you think! Instagram primarily works in the portrait orientation, which means your landscape pictures will not be adjusted in the app.
For instance, consider the following image of a waterfall.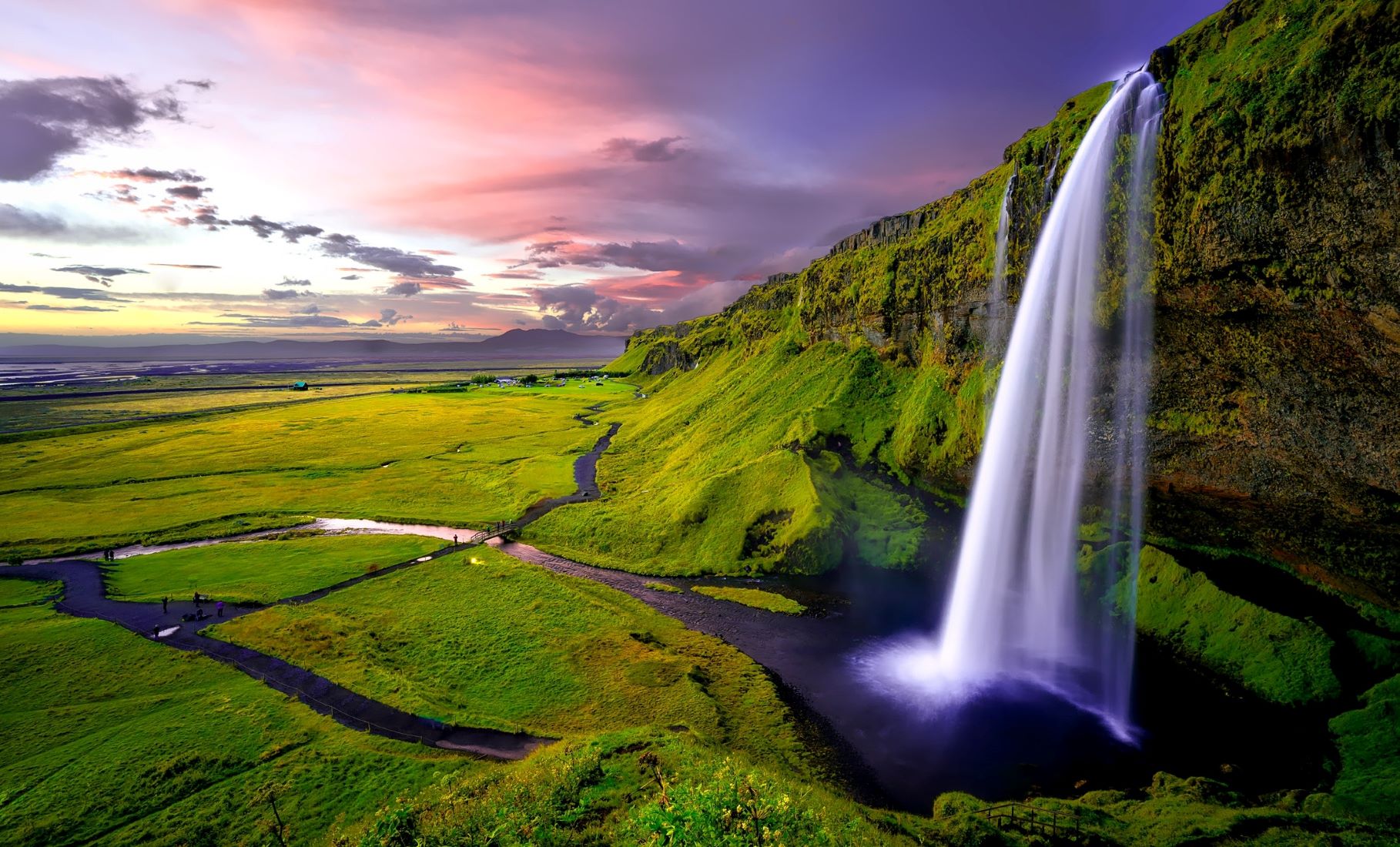 When you upload this image to Instagram, it catches only the central portion. This results in a poorly formatted image and you won't even get to see the waterfall either.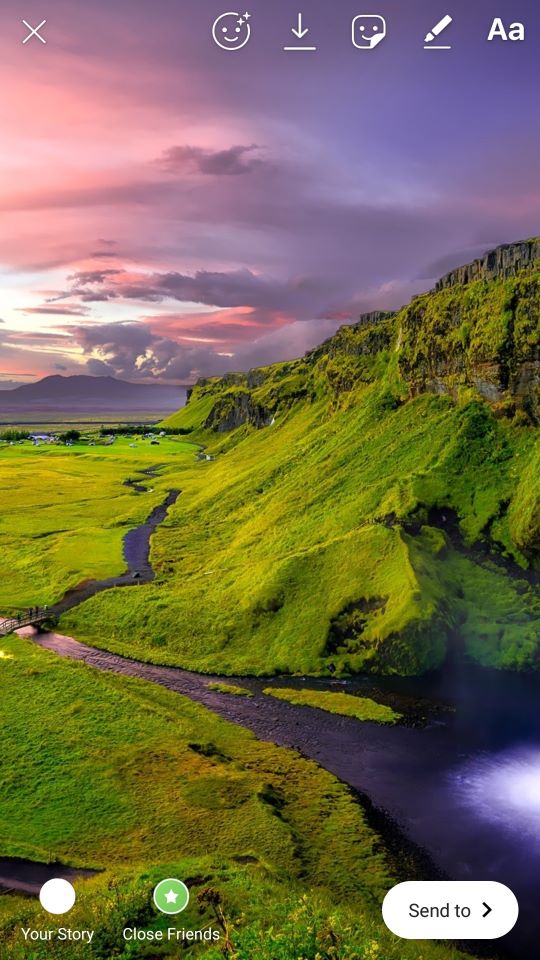 This is not what you want, right?
Recently, according to new features in the Instagram app, users can now pinch zoom stories to adjust the images. This helps in aligning images that are not in the portrait mode. But the problem doesn't end there.
The primary Instagram stories size is 1080 pixels wide and 1920 pixels tall which is 9:16 aspect ratio. Therefore, if your phone's screen is not in this aspect ratio, your picture might not appear the same on other screens.
The latest smartphones carry the 18:9 resolution, which is a little taller than Instagram's default aspect ratio. Hence, when you upload a picture to your story, the picture gets cut off a little from top and bottom to maintain 9:16 size.
How to get the Instagram Stories Size right?
Now that you know that getting Instagram stories to appear as they should is not an easy task, you need to know some alternatives. Thankfully, there are apps available on the web that can help you get the right size every time.
On the Web
Canva
Canva is a full-fledged image designing tool that enables you to create images for social media and prints easily. Canva provides a number of predefined sizes for various social media images. Instagram stories are one of them.
The good part is that you can make Instagram stories from pre-made templates as well. You don't have to resize anything. Simply pick the styles you like and create your perfectly sized story.
You get to use a number of premium options in Canva such as text styles, stock photos, graphics icons, illustrations, and your own photos. All of these come together to make Canva a great option for creating Instagram stories.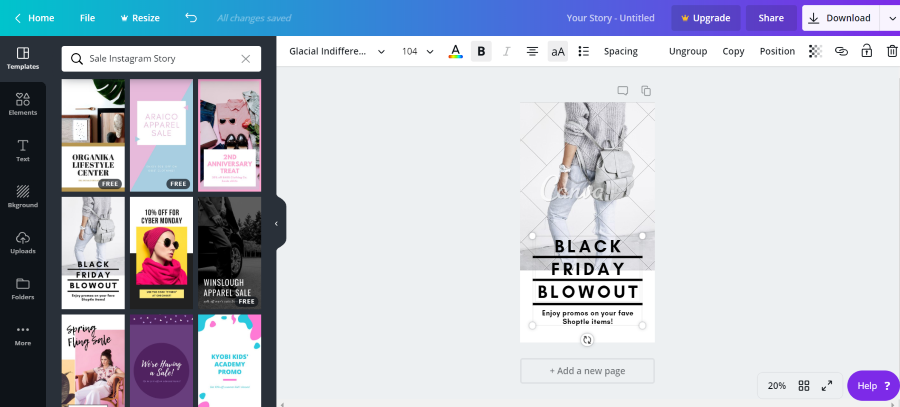 Resize Image
If you don't want to use a template and just want a quick resize tool, the Resize Image online app is also an option. It's very minimal and simple to use. You get plenty of options to crop, resize, change aspect ratio and change file format built into a single tool.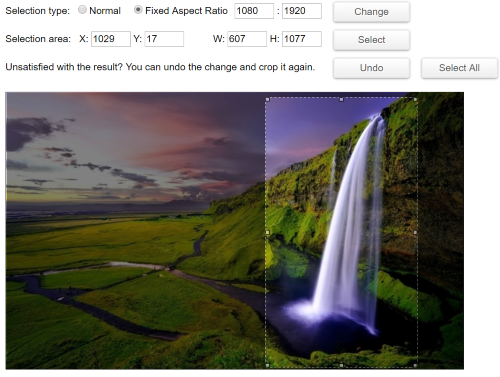 You can view in the above image that we can actually select the portion of image we wish to keep in the story. Just toggle the selection area to 1080 and 1920 in the given box. It'll automatically create the desired crop selection for your image. After that, you can draw a box over the image to keep the portion you want for the story.
It was much quicker than Canva works really well for custom photos. The tool won't allow you to add text or effects. All that stuff is available in Canva only.
On the Phone
Unfold is a great application for quickly making perfectly sized stories for Instagram. The app contains Instagram stories size templates in which you can add your own photos.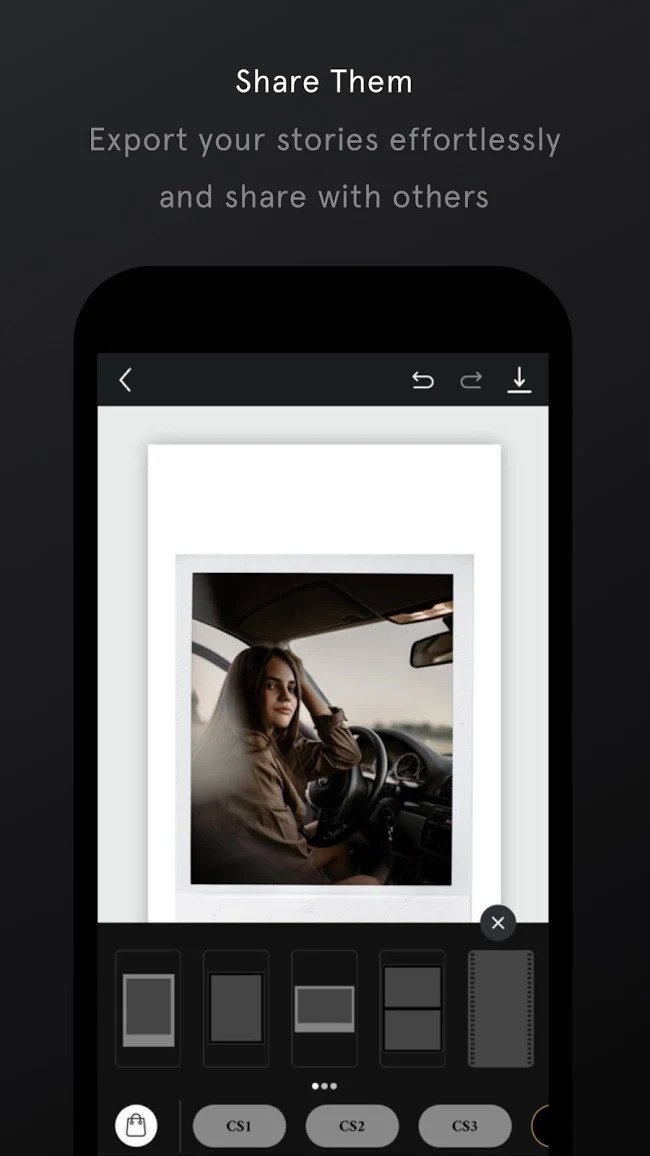 You get a number of artistic templates that are very easy to edit. Simply drag an drop, change text and publish your story on Instagram in minutes.
The app is available on iOS as well, by the same name - Unfold on iOS and can be used on iPhone as well as on Android phones. The good thing about the app is that you can make automatically sized stories in a bunch of templates.
A few basic templates are free, rest of them are paid. You can use the free templates to create some stunning stories meanwhile.
FAQs about Instagram Stories Size
How long are Instagram stories compared to posts?
Wondering, how many seconds is an Instagram story? Instagram stories are 15 seconds long. Therefore, if you have a video post longer than that, it'll be cut to 15 seconds. Whereas, the Instagram video feed post can be up to one minute long.
If you want to post even longer videos, you can use the IGTV app that supports 1 hour of video time. The maximum upload size is 5.4 GB per video.
What is the size of an Instagram story?
The standard size of an Instagram story is 1080 pixels X 1920 pixels. Your smartphone camera may be able to get larger images. But when you upload, this is the actual size that Instagram publishes. This is why certain pictures become smaller in size when uploading.
If you want to post an image which is smaller than this size or is in the 1:1 ratio, you can use apps like Unfold. These apps help you resize according to the standard size. This keeps your stories dimensions intact.
What is the aspect ratio of Instagram stories?
An Instagram story is in the aspect ratio of 9:16, which equals to its width to height ratio. If you want to design an Instagram story in Photoshop or similar software, this is the background size you need to choose.
Not that this is just the aspect ratio. Your images can be bigger than the 1080 x 1920 size. But the ratio should be the same. As long as the ratio is consistent, the story would fit the frame perfectly.
What size should Instagram videos be?
Instagram supports videos in three formats - Story videos, Feed videos, and IGTV videos.
Size for Story videos - 1080 X 1920 pixels.
Size for Feed videos - Minimum 600 X 600 pixels, maximum 1080 X 1080 pixels. Best aspect ratio is 1:1 and 4:5.
Also Read: How to download Instagram Live Videos?
Size for IGTV videos - 1080 X 1920 pixels, maximum video size allowed for videos less than 10 minutes is 650 MB and for 1 hour videos, 5.4 GB.
Apart from this, you can set videos in any fashion. Just remember to keep the dimensions constant and video resolution high. Instagram will automatically compress your video to its standard size before publishing. Hence, with optimum resolution, you can get good quality results.
Conclusion
At the end, we'd like to say that Instagram is great for visual marketing. With even more interactive features than before, you can capture user interest in innovative ways. You can promote products, share content and build an eCommerce platform on Instagram.
Social media marketers and brands are always looking for influencers, which is another great prospective for users to be.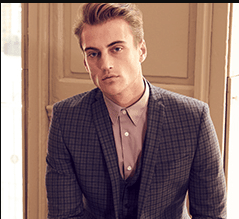 James writes SEO/SMO articles for businesses that want to see their Google search rankings surge His articles have appeared in a number of Websites. He contributes articles about SEO/SMO techniques regularly.