Some background information on Parler
Founded in 2018 by John Matze and Jared Thomson, two Nevada-based conservative programmers, Parler is a social networking site. A "free speech" microblogging alternative to Twitter, the website claims. According to the creators, major Internet firms have an apparent anti-conservative bias and suppress conservative viewpoints and ideas. Many conservatives were touting Parler social media as an alternative to Twitter and Facebook in the run-up to the 2020 presidential election. Parler guarantees free expression on the internet. Right-wing influencers have encouraged angry individuals with the suspected Big Tech restrictions on other platforms to join this network. 
It is not difficult to find profiles that cast doubt on the 2020 election results and claim that major digital platforms are trying to stifle free expression. With a few clicks, you may find even more extreme right-wing voices and hate speech. The site looks to be an amalgam of some of the social media's more vile sects, with millions of users.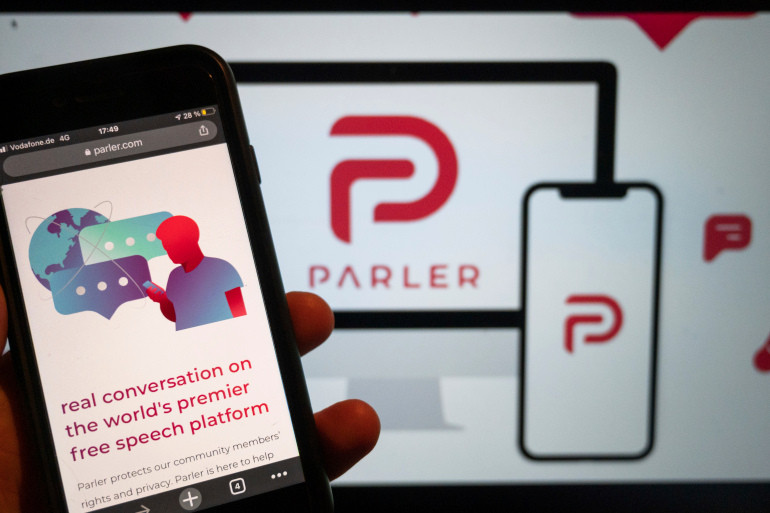 According to analytic sources, in the United States, Parler earned an estimated "636,000 downloads from Google Play and App Store on November 8", according to mobile analytics firm Sensor Tower. After accumulating 119,000 new downloads in June, today's accomplishment exceeded Parler's previous record-breaking day. While Twitter and Facebook prohibit hate speech and disinformation, Parler does. Trump supporters, according to the site, rely on it to spread the misleading notion that the 2020 presidential election was rigged. Parler's growing prominence is part of a broader trend of fringe sites like "One America News and Newsmax" aiming to attract a following of Trump followers, especially after he leaves office, to their publications. 
Parler vs Twitter
Parler social media is like a combination of Facebook, Twitter, and Reddit. As a result, everything appears to be a disaster. To be deemed severe, Parler's user interface must be improved significantly. It's unappealing to the eye and has a lot of glitches. In addition, Parler has a private messaging function akin to Twitter's direct messages and a "Discover" button, where users may find "all of the newest news" from accounts they don't already follow on Parler. To become a "Citizen" within the app, you'll need a government-issued ID and a picture.
Parler does have one intriguing characteristic, however: As a consequence of Parler verification, any user may vouch for their authenticity. Users that show confirmation of their identification to Parler receive an identity badge. However, this isn't the same as Twitter's blue checkmark verification. "Verified Influencers" have gold badges on Parler. As a result, Parler appears to push their Verified Influencers much more than many conservatives worry about. There is no ideological affiliation, says Parler, but most of the information on the platform is conservative, and there are also people who support this position. The site also directs new users to conservative speakers and material right from the get-go on the site.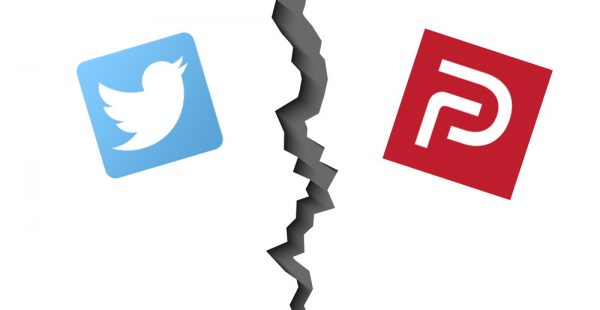 Pros of parler social media
Parler is a completely censorship-free social networking site. There are many people who believe that their views are stifled on other social networking platforms. Both sides of the political spectrum can converse more openly with Parler. This feature has attracted many individuals. 
Using Parler, you may limit conversations so that only verified people can leave comments on your article if you choose. As a result, the number of trolls you have to deal with drops dramatically. 
One of the primary reasons some people use Parler is to protect their privacy. There are other social media programmes that create the appearance that someone is keeping an eye on you. "Personal information is never sold to third parties," says the site.
This is a considerable improvement over Twitter's 280-character limit, which allows you to publish up to 1000 words. Although this may seem insignificant to some, it's a must for others who want to get their opinions out in the public eye! 
Using a point system, the app warns you if you are breaching their standards. Unlike other social media networks that impose an immediate and instant ban, this offers you fair notice.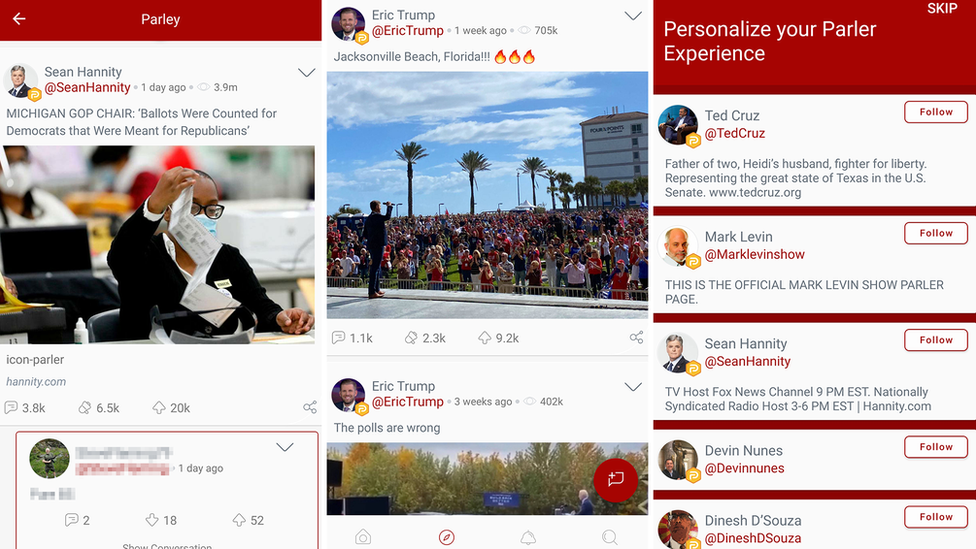 Cons of parler social media
The app might be a bit sluggish, but that's no excuse for the online version's offensive performance. The notification process takes a long time, as does reloading the page, so recommended to avoid the online version altogether. 
When it comes to politics, though, Parler's information is so dense that it might be more trouble than it's worth if you have no interest in politics at all. Before the app becomes overrun with users, it's the best opportunity to create a following/community from scratch. 
It might not be easy to locate individuals who share your interests because most hashtags have very little activity.