In today's world, Facebook has made communication faster and easier and the Facebook messenger turns out to be an important application which helps you to stay connected with your friends, families and the closed ones. Many people meet their partner and start dating through Facebook. The messages are way too special and it cannot be deleted. But it might happen sometimes that you end up deleting messages from Facebook messenger. These messages can be crucial, and losing them could be frustrating. Restoring deleted Facebook messages can be tough but not impossible. All you need is a little of hard work to retrieve deleted Facebook messages.
Given below are three methods which help you to get back the deleted facebook messages.
Ways to retrieve deleted Facebook messages
Method one
If you have set the message notification on, there are chances that you can retrieve the deleted messages. Log on to your Facebook account by entering your email and password. At the top right corner of the page, a downward-facing triangle is present. Click on that and go to settings. then you will find a notifications tab. This tab has four options where you need to click on the edit menu. If the "All notifications except the ones you unsubscribe from" as well as the "messages" options are turned on, then you would receive the message notification in your email. Check your email box and view the deleted facebook messages.
Method two
The second method includes downloading a copy of your Facebook data. Under the settings menu, click on the "general" tab. at the bottom, you will find a "download a copy of your Facebook data" option. Just click on it and a "starts my archive" option pops up. Enter your password and wait for the download to get completed. Once the download is done, open the file and click on "index.html" file. This helps you to navigate your saved data where you can also find your deleted messages.
Method Three
In this method, you need to download any file explorer, say ES explorer on your android phone. This would help you to explore the folders that are present on your SD card. Open the app and on the top left corner, you will find an Android folder. After opening this folder, once again open the data folder. This folder contains all other folders related to the app. the data folder has a folder named "com.facebook.orca". It contains the backup files of your facebook messenger.
Another way of finding your deleted messages or to retrieve deleted Facebook messages is by connecting your phone to the computer using USB. Follow the procedure mentioned above to access the same files. Under the "com.facebook.orca", select the "fb_temp" folder.
Do not worry if you end up deleting your facebook messages. The methods which are discussed above help you to recover your deleted facebook messages. Just be careful when you archive or un-archive any messages. Avoid deleting any kind of important messages further.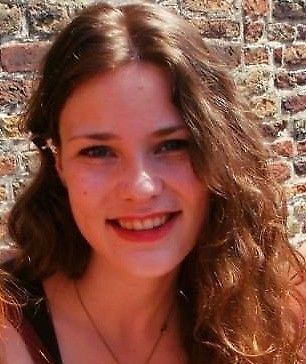 Alicia loves to dig into social media platforms, explore what's possible and share her knowledge with readers. She also has deep interest in anything related to promoting businesses on social media, writing better and being happy!