Social networking sites have transformed the way of our communication with the world. We can now interact freely with everyone to discuss on any topic. Though the online marketers have already considered social media marketing processes in the past years, they may need to think of something new in 2018. The traditional techniques that they have applied for reaching the customers have started to change. Thus, to get success in Social Media Marketing in 2018, they need to look for new tactics. Whether you are B2C or B2B marketers, you should get engaged in social media for promoting your business.
Measurement of the results of efforts
It is essential to make out your own goals and KPIs. KPI indicates the value, which you have to measure to know whether you have reached your target effectively. These KPIs may be different, and it depends on your needs. For instance, you can consider the following ones as your KPI-
YouTube Subscribers
Likes and Shares on Facebook
Followers on Instagram
You may choose those KPIs, which are important to your business. While you give more values to videos, you have to assess YouTube Subscribers. However, it will not offer you the best result if you've spent only ten percent of the time to create videos. For Pinterest, you should pin your content almost 5 times every day. In case of Snapchat platform, you need to snap 2 to 3 photos or videos every day.
Start Social Media Marketing after considering the important factors-
You have perhaps realized your own goals, and now, it's the time to break down all the activities that you have to do for every social media platform.
Choosing the best platform-

When you have started your SMM program plan, you have to select the platform, considering a reason.

Time allocation for marketing

- You need to know how you or your corporate members have to allocate the time for each of the social platforms.

Budget scheme

- You should calculate the amount that you can invest for the effective SMM policy. These costs are related not only to the advertisements but also the marketers.
 You have perhaps already started your SMM, and you have also got responses from the potential customers. Now, the main fear is that the discontented customers may attempt to affect your business status and reputation with negative comments. Thus, what you should do is to-
Manage all those bad comments
Keep up your professional and respectful tone
Understand the reason of dissatisfaction of the customers and get the solution
However, many online marketers do the mistake of-
Accusing customer publically
Having communications privately
Ignoring or avoiding the reviews
So, these are the main ways to have success from Social Media Marketing program. You can apply many other techniques to get a better result. Posting the social media content in storytelling mode is also a good idea. You need to maintain the relationship with all social media followers.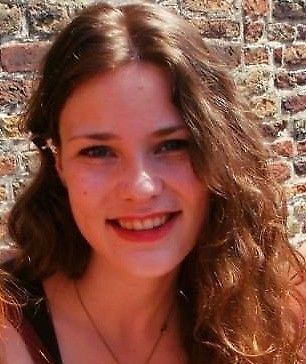 Alicia loves to dig into social media platforms, explore what's possible and share her knowledge with readers. She also has deep interest in anything related to promoting businesses on social media, writing better and being happy!