It seems like ancient history since Facebook incepted our lives in a major way. And since then it has been surpassing milestones after milestones. One of them was in 2012 when it claimed to have recorded more than 1 billion users active on a monthly basis. The figures back the showed that on a daily basis around 2.7 billion likes are recorded on Facebook. And this has propelled it into an appropriate place for brands and businesses, musicians and celebs, politicians and public figures, schools and organizations and even Governments to interact with their target customers and a larger audience. One of the surest and profitable ways to do that is by creating a Facebook page.
Check out the benefits of creating a facebook page here.
Creating a Facebook Page is very easy and absolutely free. But there is a subtle yet significant difference between creating a Facebook page and creating a fantastic page. The good news is that you do not need to be a great web designer or programmer in order to establish the later.
We have listed a few simple steps which when performed will help you create that irresistible and effective Page that will definitely help your cause.
Easy Steps to Create a Facebook Page
A great username
The first thing that any user sees regarding your page is the name which will also be present in your page's URL. The problem is that there are already tons of pages with a variety of names. This means that the first few choices may not be available to you. Try to plan on a unique username which will appear catchy to the visitors and appeal to them instantly.
Focus on the About section
The small yet important About section in your Facebook page requires a few lines or sentences regarding your business or company. Here you need to provide the most important details about whatever you have to offer to your visitors. This will help your audience to instantly connect with your page and understand why the page matters to them altogether. Remember to include your website's URL in the About section of your page. Make sure that users learn more about you by working less i.e. by clicking on the least number of buttons.
A great cover photo
Make your Facebook page as attractive as you can. A visually appealing and attractive cover photo will go a long way in capturing people's attention ahead of the other pages. A great cover photo will tempt them into looking at your page's content and possibly liking them. A smart marketing message on your cover photo will help you earn brownie points.
Add meaningful content
Create useful and meaningful content. This will enhance your page's utility and impress your target audience more and more. Photos and blogs regarding your area of work should be added and remember to tag people in all of them. Entering milestones and adding content to apps that are used on your page will provide a further marketing boost. Unless your page boasts off meaningful content no one will bother to like your page.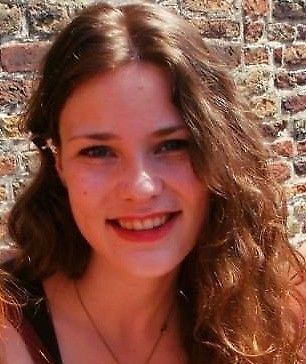 Alicia loves to dig into social media platforms, explore what's possible and share her knowledge with readers. She also has deep interest in anything related to promoting businesses on social media, writing better and being happy!