Want to stream to Facebook and Instagram at the same time? Out of solutions? Here are a few ways that will help you get the live stream game right!
The live streaming feature is a great way to interact with your followers. In fact, 82%  of the social media audiences like watching a live video than a regular post.
Every day thousands of vloggers and social media influencers publish live videos of their daily lives. These videos have another type of interactivity as the audience watching live videos are seeing everything unfiltered.
Apart from that, livestream on Instagram and Facebook at the same time is slowly becoming popular across the world. Even news channels are going live when a breaking news comes out, why shouldn't the general public do so?
Why Stream to Facebook and Instagram at the Same Time?
Although both the platforms run under the same company, the platforms are still pretty diverse. Facebook has a user base of about 2 billion users and Instagram is closing in with a billion users as of June 2018. We clearly know that not everyone who uses Facebook is on Instagram and vice versa.
Therefore, if you have a popular blog or business, it's a great idea to capture both the platforms simultaneously.
You never know which app your audience likes using the more. Some Instagrammers don't have Facebook pages while some Facebook pages simply can't use Instagram for valid reasons. Hence, going live on both the platforms grabs the most attention you can get.
Going live on Instagram and Facebook at the same time also helps you in increasing user engagement. Both the platforms cater to different types of audiences. The adults (68%) in America prefer Facebook whereas teens are hunched towards Instagram and Snapchat more.
What is Live Stream Best Suited For?
Both Instagram and Facebook have notification features that alert all the followers when you go live. No social media post or a marketing email has this power. Also, because the live video is short lived, everyone wants to tune in.
So, if you're thinking to go live on Facebook and Instagram, here are the best occasions to do so. Live streams catch attention quicker than anything else.
Announcements 
Using a live stream, you can make exciting announcements. If you're a blogger, who is soon going to release something new, or your business has added a new feature, go live! A lot of people like tuning into live streams for the latest updates. You can easily send out an announcement without spending millions for broadcasting it on TV or other popular media.
Events
Attending a concert or a conference? Go live! Live events draw in a lot of attention from everyone and if you get a chance to attend any, you must stream to Facebook and Instagram at the same time.
Question and Answer Sessions
The public usually has a lot of questions to ask to their social media stars. Live streams are probably the most interactive way to do so. Your followers can post comments and questions while the live stream is active, and you can address them directly for everyone!
How to Stream to Facebook and Instagram at the Same Time?
There are several ways to do this, but we still don't have one go-to way. The obvious issue with livestream on Instagram and Facebook at the same time is that it can't be done using a single app. You need two apps running at the same time, and both of them need camera access to shoot you live.
This clearly means that this isn't possible using a single phone.  Therefore, we will use a variety of combinations to achieve this.
Using Two Phones
The first solution is the most straightforward. Simply take two phones, open Facebook live on one phone and Instagram live on the other, and boom, you're ready to stream to Facebook and Instagram at the same time.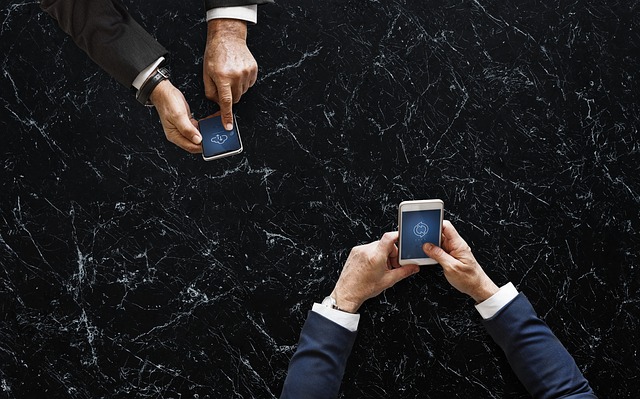 Pros
You can be live on both the platforms without having to deal with tough software solutions.
The video quality is going to come out the best as smartphones come with great cameras these days.
You can interact with comments and questions on both the platforms one by one.
If you're shooting somewhere outside, shooting from a phone is the only viable solution. You can't carry a laptop and point the webcam at you while walking in a park.
Cons
The problem with this option is that it's hard to get two phones at once. Unless you've benevolent friends who'll lend you their phone for a while, you probably can't do this.
Another problem with using two phones is that you'll have to look into two cameras while speaking. This might pose a difficulty for some users who are not habitual to a stream to Facebook and Instagram at the same time.
Using a phone and a PC
A PC can increase the quality of your video using a PC for Facebook, meanwhile, a phone works perfectly on the phone.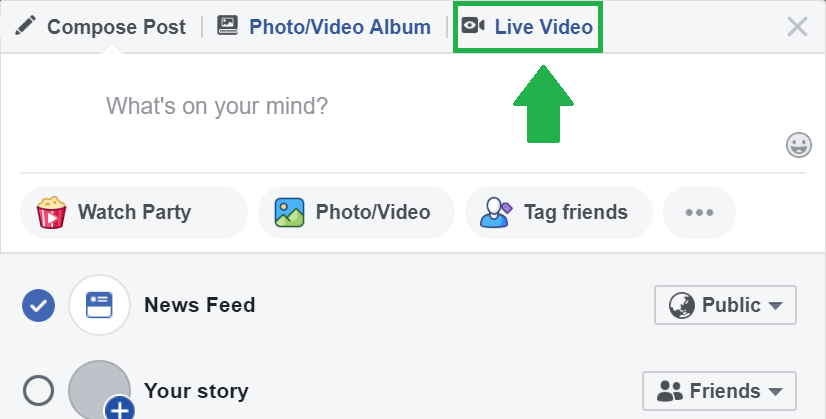 On the PC, you can use the webcam or a connected camera easily to go live on your profile.
On the phone, you can use the Instagram App to stream yourself live on the web.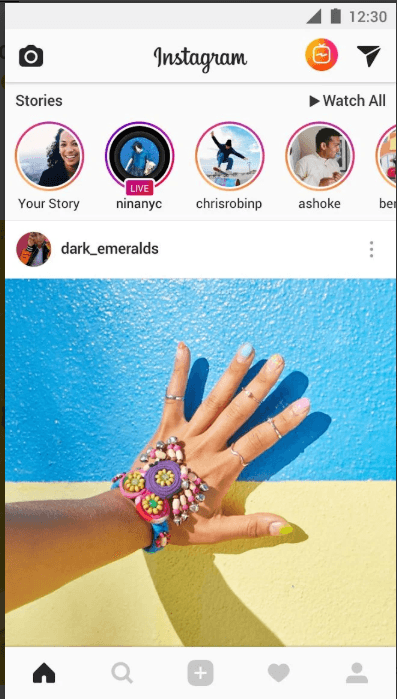 Pros
Using a PC lets you add an external webcam to the whole picture, which further amplifies the video quality. If you're shooting at your home, or indoors, this method is probably the best.
Facebook live for PC has a lot of added features that you can access via a PC. While, your Instagram live stream will keep running as it is.
When you go live on Facebook and Instagram, using a PC and a phone, you get a wider coverage of the whole setup. You can talk to the audience more clearly.
Cons
The arrangement isn't good for capturing outdoor events, especially in crowded places.
PC consumes a higher bandwidth of the internet, which may cause the video to hang in between. So, make sure you have a fast internet connection before doing this.
If your PC webcam is not up to the mark, you may want to consider using another phone instead. Although phone cameras are much better than earlier times, PC webcams haven't caught up.
Using a PC only
This is the trickiest solution so far. When you want to stream to Facebook and Instagram at the same time, you want minimum latency or difference in the streams. If you use a PC for this, you can achieve the highest level of cohesiveness for both the platforms.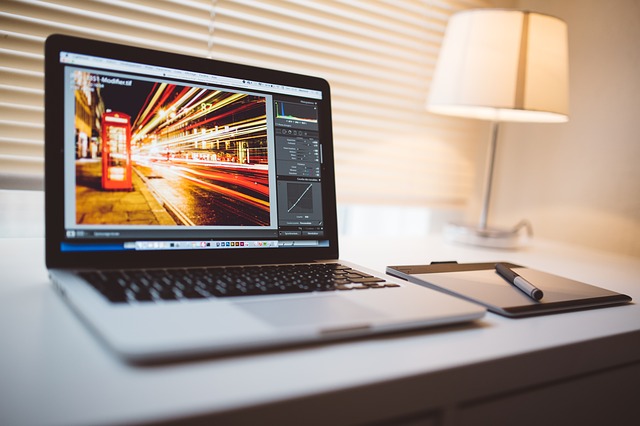 We already know how to go live on Facebook on PC using the website, no problem there. But for Instagram, we'll have to work around a bit. Let's see the pros and cons of Facebook and Instagram live stream using only a PC.
Pros
Stream exactly the same video to both the platforms with no difference in the video orientation.
You don't need to use any kind of equipment such as phone stand or a stabilizer for holding two gadgets at once.
Make your video look professionally shot as the PC allows a number of ways to edit and present the live stream.
Cons
Some technical set up is required to make it work and it doesn't work as straightforwardly as other options. You might need the help of a friend who knows their way through technology to go live on Instagram and Facebook at the same time.
Your PC and the internet connection should both be up to the mark in order to achieve this. The stream will put a lot of pressure on the PC hardware and the internet speed. If you're streaming in formats above 720p, things might go out of hand.
How to Stream to Facebook and Instagram at the Same Time on a PC?
There are several indirect ways of going live on Instagram and Facebook at the same time but we have found the most effective way so far.
Using Wirecast and Bluestacks
Wirecast is a video streaming management software that enables you to broadcast yourself to multiple platforms at the same time.
You can broadcast to YouTube and Facebook simultaneously without doing anything geeky in the software. But for adding an Instagram live stream, we'll have to make some settings.
Now, Instagram doesn't work on PC (except Windows 10 but that's not useful either) and you can't capture a live stream from PC's webcam for Instagram either.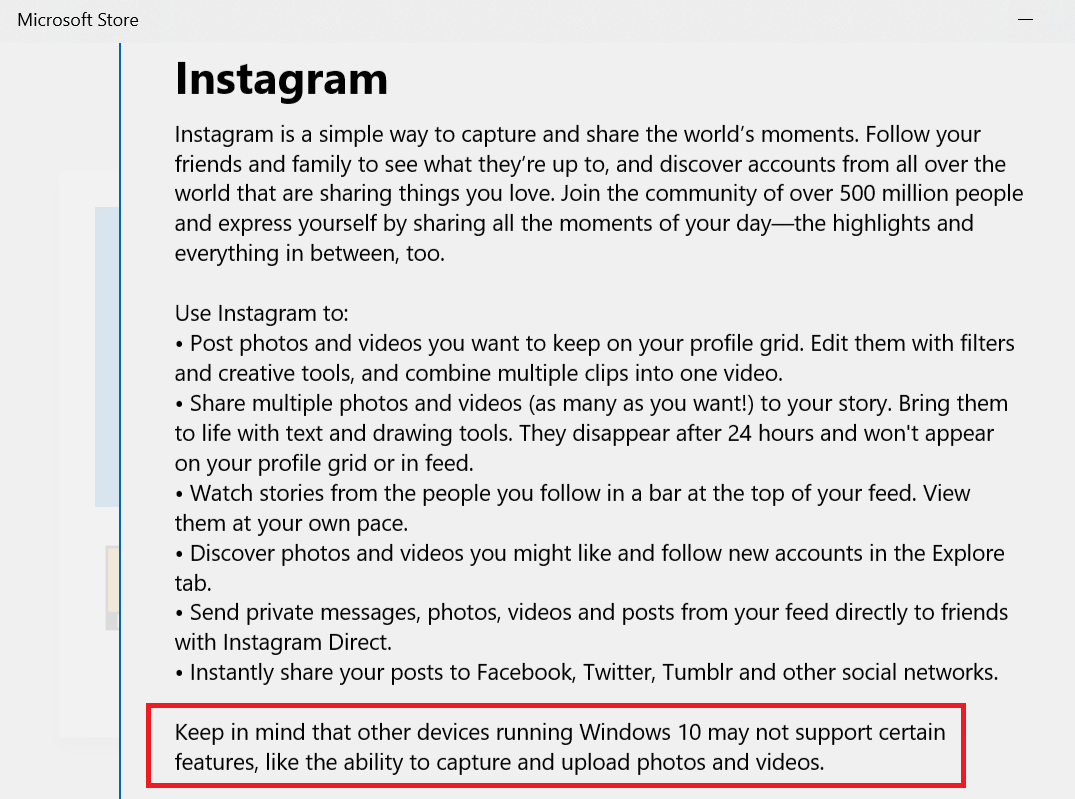 Therefore, in order to obtain a live stream for Instagram, we'll run the app on the PC using Bluestacks emulator.
Using the emulator, you'll be able to run Instagram on PC.
After this, you can run the Wirecast software which will enable you to run two streams at the same time.
Go to the Output settings of the Wirecast software and select the virtual camera option.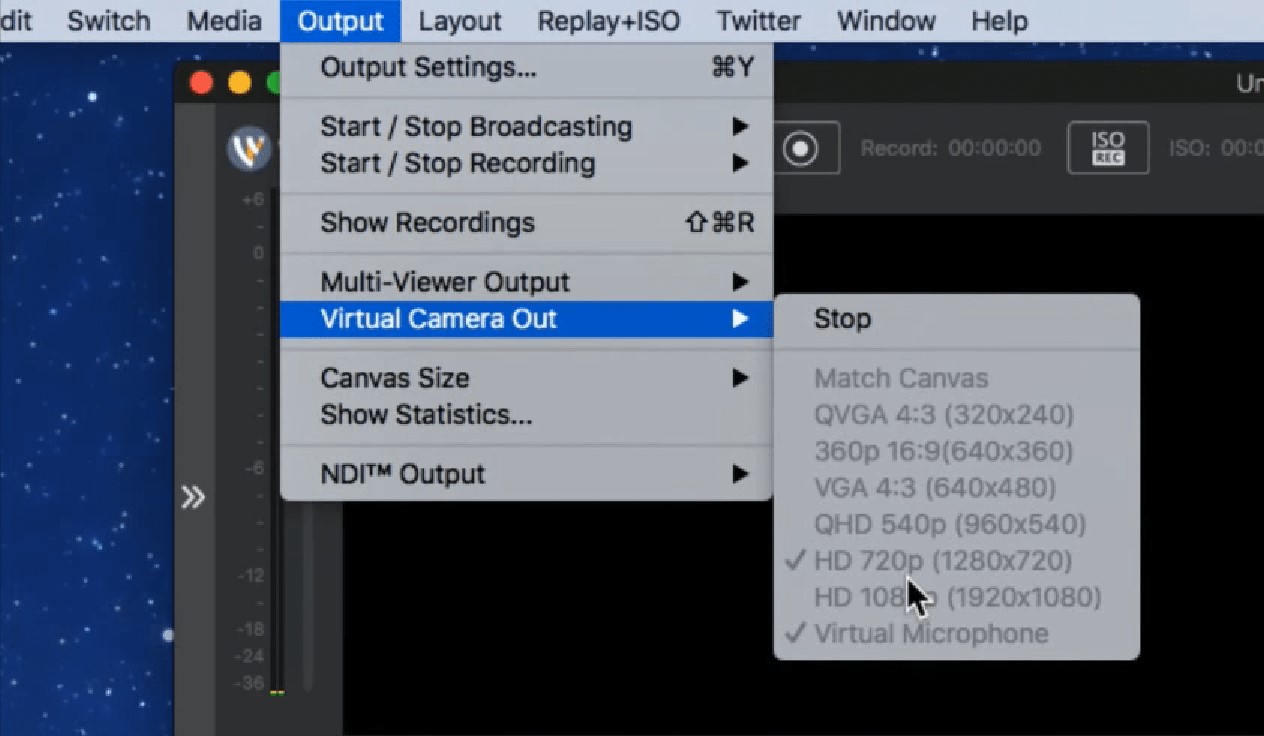 The virtual camera will pick up the live stream from Instagram App running on BlueStacks, while your Facebook stream will keep running from Wirecast directly.

After this, you'll be able to Stream To Facebook And Instagram At The Same Time using your PC alone.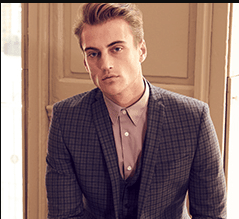 James writes SEO/SMO articles for businesses that want to see their Google search rankings surge His articles have appeared in a number of Websites. He contributes articles about SEO/SMO techniques regularly.