In Php with the Yii Framework, HumHub is a lightweight, powerful tool that allows you to design and launch your own social network. It is free and open-source. The themes and modules offered in HumHub can meet the majority of requirements. HumHub may be used for communication and collaboration by anybody, from tiny workers to large businesses with hundreds of thousands of people. Above all, HumHub helps you enhance your company, guide your clients, instruct your fellow employees, or organize your soccer team. Ultimately, it's your decision whether or not to utilize it.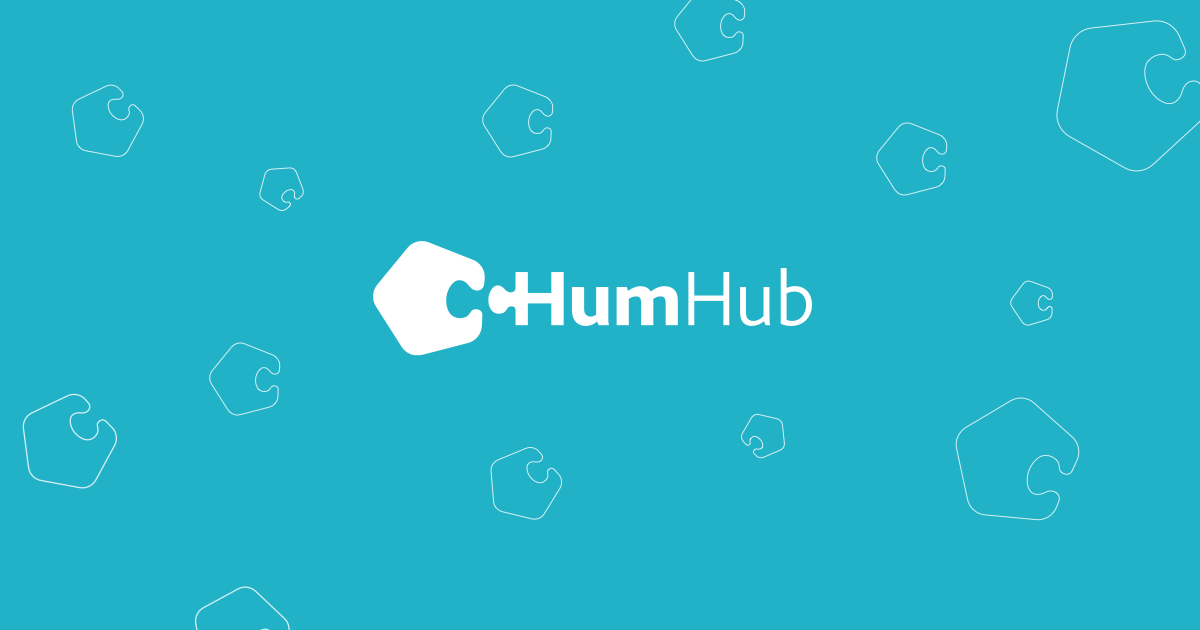 Benefits of using HumHub
HumHub is open-source
Open-source software is the only way to make a platform easily. In this way, you may make use of the already completed work and even improve it. In other words, as a member of the community, you have the opportunity to provide ideas or address problems that arise.
A versatile module structure
This allows HumHub to be expanded through the use of third-party tools, custom functions, or any combination with current applications.
HumHub ensures safety
HumHub's security measures protect your server, data, and all of your policies. HumHub is a self-hosted solution that works on nearly all servers. In conclusion, you are the one who decides what happens with your data. n addition, there is no interference from third-party applications. 
Excellent customer service provided by HumHub
HumHub has a wonderful community and a firm that never leaves you alone. They help you with your tasks and give expert services in and around HumHub. You can contact HumHub service for any of the problems you face while setting up your social network.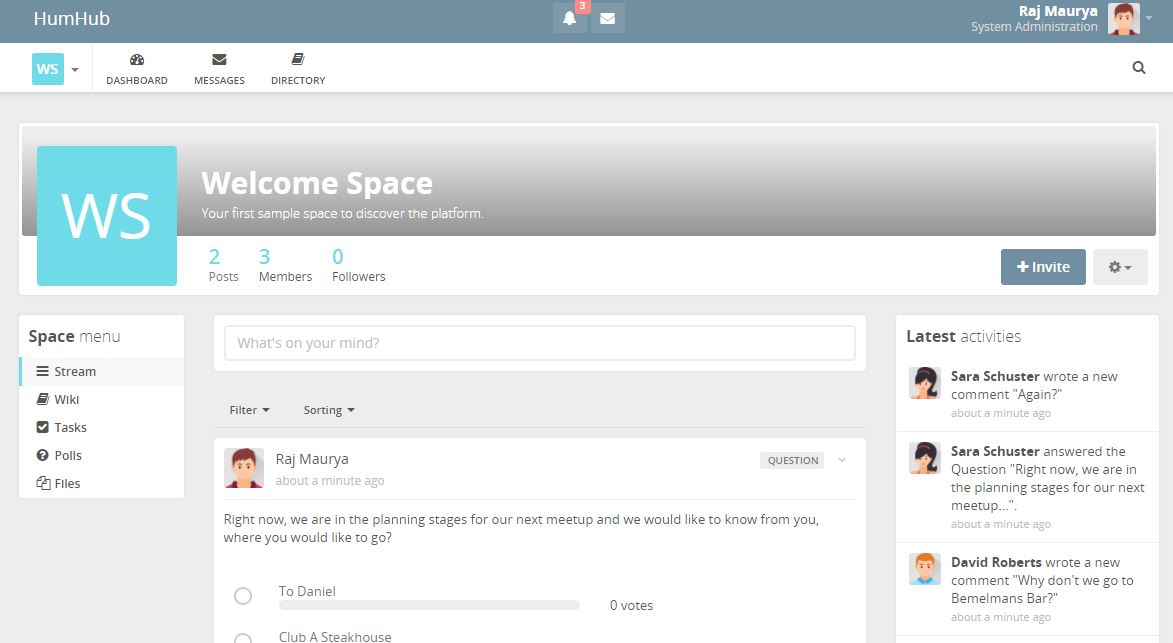 HumHub features
Creating spaces
The communication system of HumHub is based on the use of spaces. You may use the term space to refer to any initiative, group, or basic theme that exists. Hence, you may invite many people to each space and define your own access advantages and restrictions for each place.
Personal e-card
Thanks to its digital vCard, HumHub allows you to build your profile, create your portfolio, interact with other people, locate the perfect people with specific abilities, and notify your followers of your updates, among other things. In conclusion, E-business cards are a standard form for exchanging contact information, and they are a digital version of our traditional business cards.
Social interaction
You can communicate with people in the same way you do on other social networks, but with your own guidelines and restrictions. Similarly, you can write messages and updates, exchange files, make comments and mention anyone you want.
Create whatever you want
Modules allow you to change any aspect of HumHub, including the interface and the content. Your requirements will determine how many spaces, profiles, and other items you will be available. In conclusion, you can add anything that's lacking in other social networks to your own network. In the HumHub marketplace, because several modules are available for installation at any time, so you won't have any trouble finding them.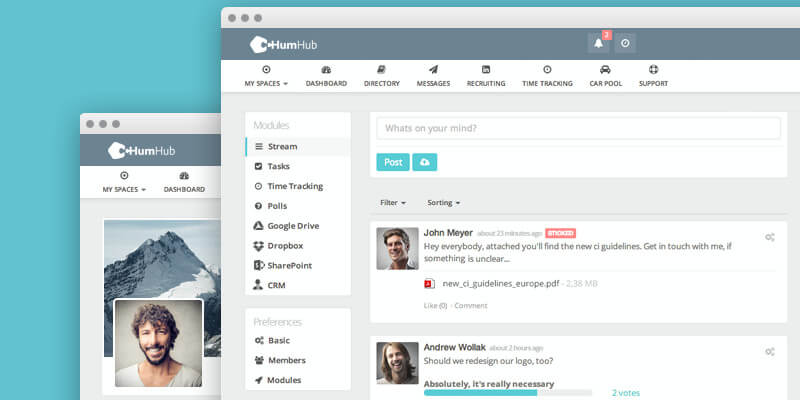 HumHub Alternatives
Sociall (Beta)
Introducing Sociall, a new breed of social networking site. Since it is a distributed social network, it is safe and private for everyone to use. Since Sociall is completely decentralised, it encrypts all data and multimedia uploads and securely stores them throughout the globe. Eventually, Sociall aims to make the entire platform self-governing, recovering power for the people.
Shelf.io
An absolute content sharing platform, Shelf enables teams and businesses to organize, simplify, and immediately locate their most essential materials in one place, all in one location.

Redbooth
Redbooth, the cloud-based software startup, is redefining cooperation and corporate communications. Teams and projects may be easily organized to guarantee visibility and responsibility, therefore allowing your team to achieve more tasks quickly. 

Identi.ca
identi.ca is an available personal web server that offers a distributed social networking service. Since it is built on pump.io, free software that creates a diffused social network, therefore it allows users to construct their own social networks.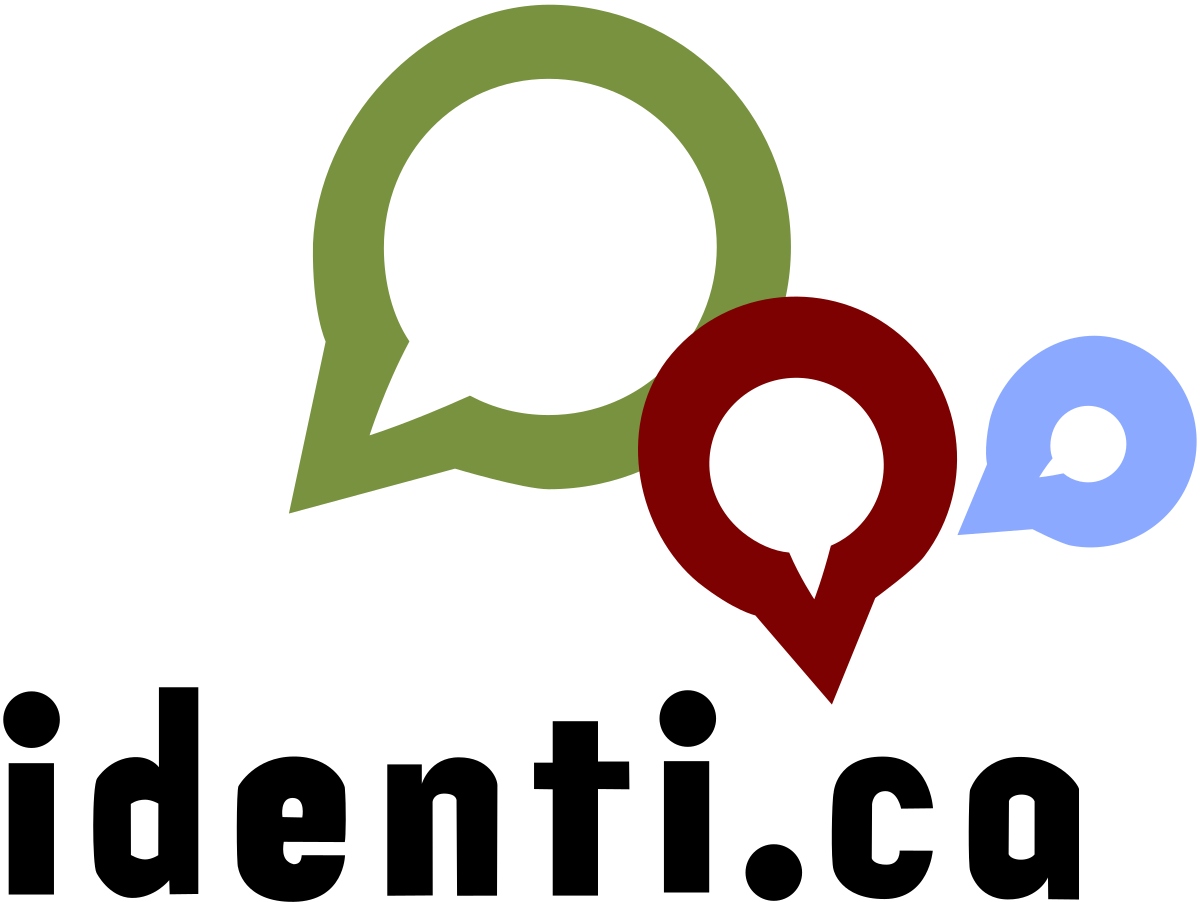 Groupe.io
Using rich communications, built-in engagement tools, role-specific applications, process automation, and AI-powered assistants, Groupe.io lets businesses connect their whole workforce - even frontline employees - and hence increase productivity.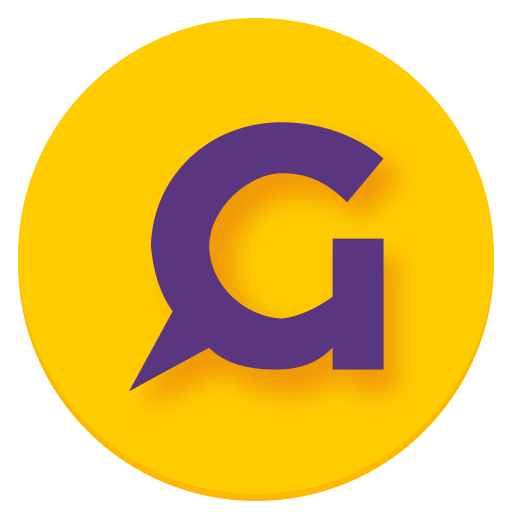 Hibox
As a team collaboration tool, Hibox offers a private, online communication platform for corporate teams. You may create streams for particular teams and projects, or use a public room to communicate with the entire organisation. Assigning deadlines and to-do lists are just a few of the complex task management options available in Hibox. Above all, it includes built-in video conferencing and task creation capabilities for video conferences.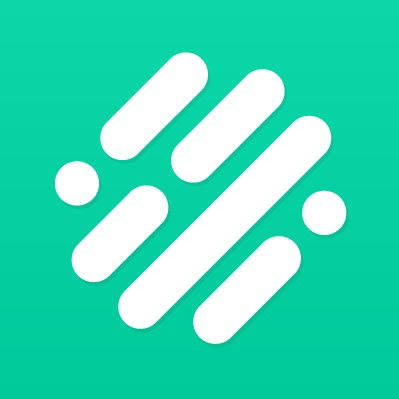 Ringcentral glip
As an instant messaging platform, Glip is a fantastic method for teams and businesses to keep in touch while still getting work done. Therefore, your team will be constantly aware of what's going on in Glip since you work where the conversations are taking place.
Open source social network
OSSN is a social networking program built in PHP, therefore your users can develop social ties with others who share similar professional or personal interests by creating a social networking website.