From their San Francisco home, Michael and Xochi Birch launched the Bebo social media website in 2005. In addition to creating BirthdayAlarm.com and the now-defunct Ringo.com, Michael Birch is also the founder of Bebo. He also sits on the board of MyStore.com and is a shareholder in Goodreads, among other positions. With its focus on social messaging, the new Bebo is viewed or described as a hybrid of WhatsApp and Snapchat. There is a lot of emphasis on using hashtags (#) and avatars that act out what you write in your #.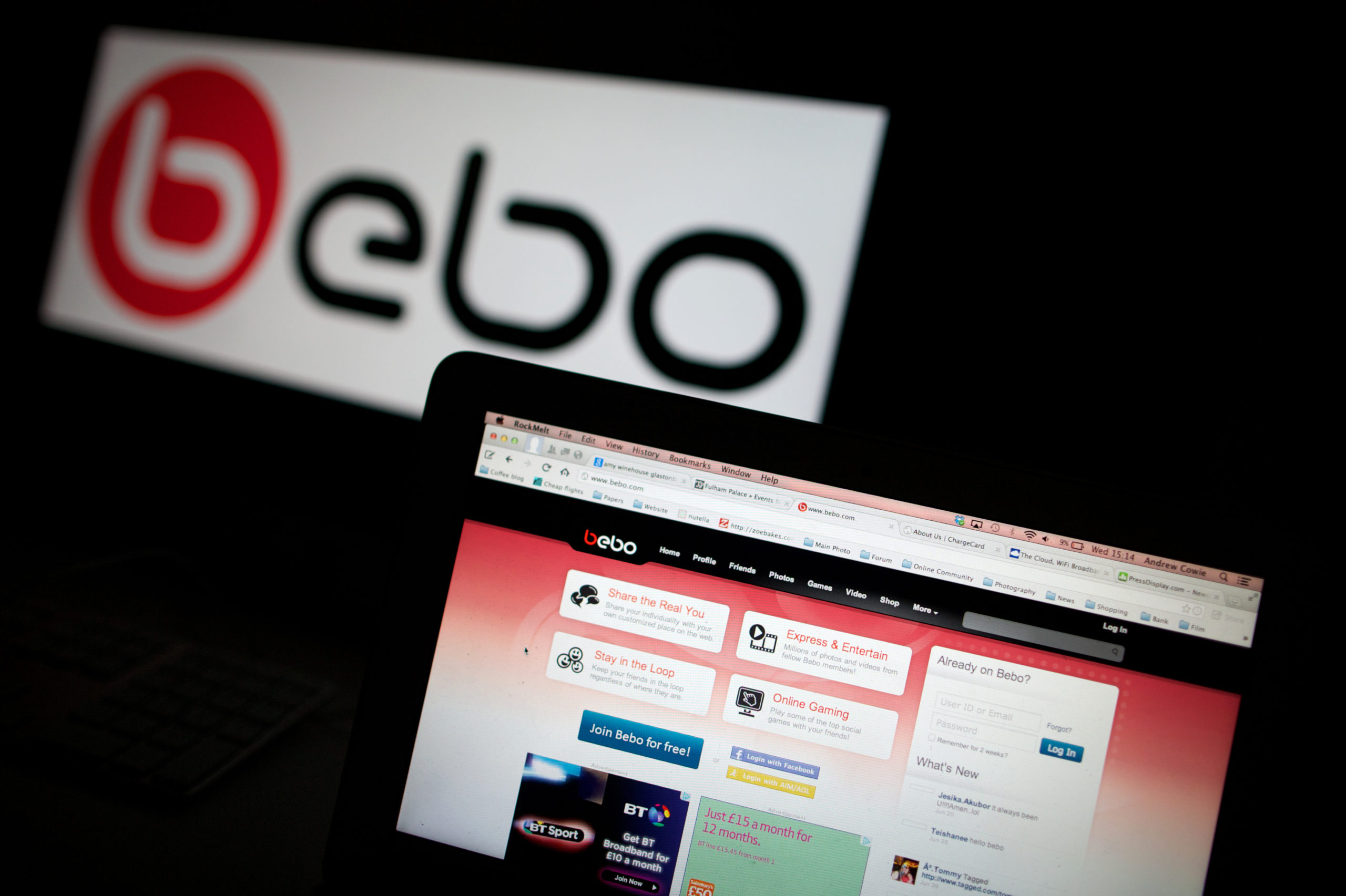 How to set up Bebo social media?
Just like any other social networking site, getting started on Bebo social media is easy. Users must create a profile before they may use Bebo's services. Commentary and a list of friends are separate on this profile. Similar to what you would see on Facebook, there are other modules you may choose from. "Private" or "Public" settings are available depending on who you want to interact with. Similar to Twitter or MySpace, users may customize the site by adding different backgrounds or "skins."
AOL or AIM users can use their username and password to establish a Bebo profile. Information is retrieved from your previous account to create your new profile on Bebo by default. As a result, your profile will require some fine-tuning, but you'll have a good start.
With Bebo, you can sign up for a free account and add photographs, videos, and other material to your profile for free. Using a distinctive user experience, the site allows you to reconnect with old friends and establish new ones. A valid email address and profile password will be required.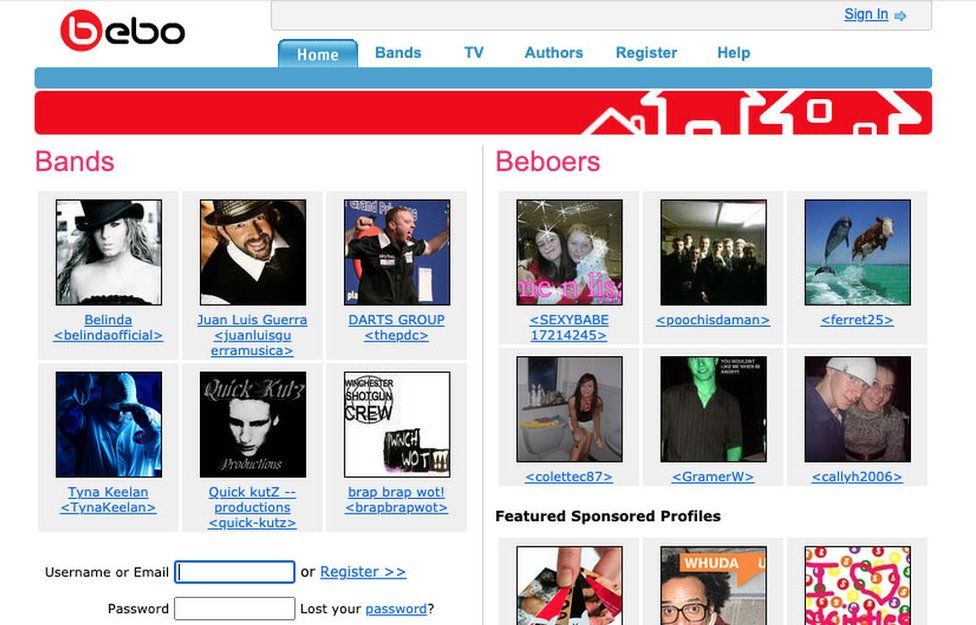 As a first optional step, you might check to see whether any of your email contacts have already joined Bebo. Bebo social media asks for your email address and password to accomplish this. In order to connect with your e-mail contacts database, the service requires this information. As a further step, it will try to match up the email addresses on your list with those in its user database. Bebo will keep track of any matches and provide you with the opportunity to add that person as a friend on Bebo. As a result of this, Bebo will need your email password.
You will then have to set up your profile next. You may submit a photo of yourself or something else of your choice to use as your profile picture on Bebo, just as you can on most other social networks. Fill up your profile with information about who you are, where you're from, and what interests you. It will be simpler for friends to locate you if you provide more information. This may either be a good or a terrible thing, depending on your point of view.
How to use the Bebo social media
The main page of Bebo allows users to view what their friends are up to after creating a profile. In addition, it lets you subscribe to news feeds on a wide range of topics. Your Bebo profile might include apps, much as other social networking services. They'll appear on your home page.
Top of the page, you'll find your browser's main navigation menu bar. Includes your profile picture and page view data, as well as an alert for any special notices or event invites that you've received since your previous visit to the website. You may also add images, videos, and apps to your profile using this area. So, you can check your email without ever leaving Bebo. Bebo allows you to link to email providers like Gmail and Yahoo Mail from your profile page.
The lifestream is another feature on the main page. Updates from your pals on Bebo will appear here. Updates are incorporated from Twitter, Facebook, YouTube, and Flickr into your personal lifestream. You'll often need to provide Bebo with your login information, including your password, to access these sites. Afterward, your Bebo profile will pull updates from these sites and merge them into the lifestream you have set up.
As a first step, invite your connections to join Bebo. You may also allow Bebo to see the contacts you have on email by entering your login credentials. Eventually, as your buddy list increases, you'll be able to see people you know already. There is an opportunity to add these folks to your own friends' list if you so want. Using Bebo's search box, you may even search for a specific individual. On Bebo, you may also make friends with other users by browsing photos and videos. Your profile picture will show next to that of other users who also appreciated the same material.
Cool benefits of Bebo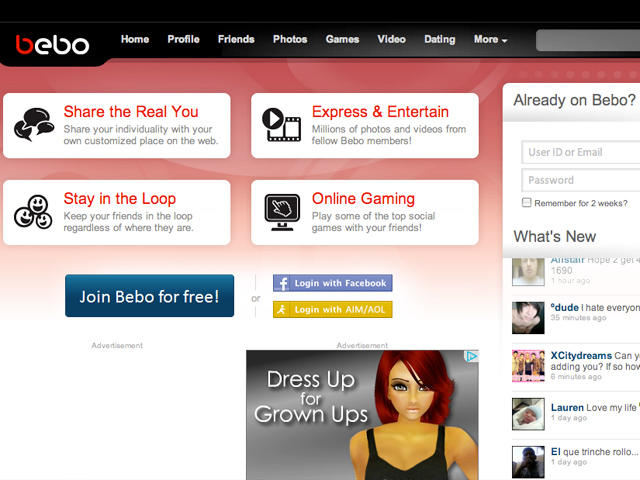 Like any other excellent social networking site, Bebo's prominent feature is that it allows you to stay in touch with existing friends, meet new ones, and exchange information. In a nutshell, the more time and effort you put into your Bebo profile, the more benefits you'll receive. As long as you don't bother making friends or updating your information, the site won't be of much use.
Before the advent of the Internet, the only way to see thrilling news stories or funny videos was on television. The Internet is now a place where information of all kinds may be shared, whether it's news, movies, music, photos, jokes, or anything else you can think of. Anyone who finds anything fascinating may share it on social networking sites with hundreds or thousands of people. Then, they may share it with all of their friends and family members. Millions of individuals will experience the same thing in no time.
By pulling material from various Web sources, Bebo becomes a one-stop-shop for all your online activities. Bebo allows you to integrate updates from a half-dozen different Web sites and services into your Bebo profile by changing a few parameters. So, your friends will not have to visit many places in search of information about you.
Bebo also allows you to produce your material and share it with others. Thanks to the collaboration with Motionbox, you'll be able to share files with your friends. A video blog is a great way to share your opinions on current events. Your pals may watch it on Bebo, or you can create your own serial Web series.