Google Page Rank is a method used by the search engine giant to determine a page's authority value. The algorithm got into a controversy on its use, but you shouldn't disregard its importance just yet. Here's why!
What started out as a smart tactic to rank pages, soon turned into an unexpected spam practice. Google did the grave but unforeseeable mistake of opening up the PageRank's SEO value to the public. People thought it to be the most important measure in determining SEO score and fell into malpractices like Link Farms and comment spam.
Google later realized the gravity of their mistake and introduced the "nofollow" attribute for links. They were able to curb the mass negative affect they had spread but the spam didn't stop. Since then, Google Page Rank has been a topic of controversy.
Why is Google Page Rank Important?
PageRank is one of the things that Google Search Engine looks at while ranking your link in SERPs. It may not be the most important factor but you can still use it as a signal. Basically, Page Rank analyses the strength of a page by looking at the links it contains.
If a page has a number of quality backlinks, and the internal linking is also strong, it'll rank higher. PageRank applies this simple formula on a logarithmic scale and you get a value for your page. The scale is between 1 to 10.
How to Check Google PageRank Value?
You can check the Page Rank value for your page by using a PageRank checker. These tools automatically calculate the Page Rank score of your page and give you more important metrics such as Alexa Rank, domain details as well.
A Few Famous Page Rank Tools for Checking PR Score
How to improve PageRank Value?
Now that you know that Google Page Rank is still important, you would want to get benefits out of it. Here are some easy ways of optimizing your PageRank value.
Get Quality Backlinks
Links that have higher DA and PA are considered to be quality backlinks. If you have a number of backlinks to your website. You need to keep only the good ones and remove the rest. This is because the quality of the backlink directly affects your SEO score. Also, try to delete any comments that you feel are coming from spammy websites.
Strengthen Internal Linking
Internal linking is basically how your web pages are linked to one another. You must link them in a way that each page is easily accessible from anywhere on the site. You can do this by introducing features like Internal Search or breadcrumb trails on your website. Follow this practice for as many pages as you can. Remember that if you have an important page that's not linked with other pages (preferably Homepage), it will not be picked by Google.
Conclusion
We know now that Google Page Rank is still a thing and you can capitalize on it. After recent controversies, the page rank value may not be explicitly visible but you can check that using page rank tools.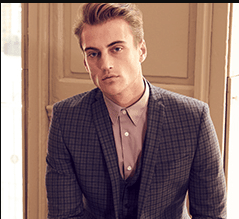 James writes SEO/SMO articles for businesses that want to see their Google search rankings surge His articles have appeared in a number of Websites. He contributes articles about SEO/SMO techniques regularly.