SoundCloud is an amazing app that can help you easily share and listen to your music as well as that of others who make the type of music that you like to listen to. If you are an artist and you have lost access to a particular file that you had previously uploaded to SoundCloud, don't worry, there are ways to get a backup. Creating a backup is extremely important. As in SoundCloud, like with any other cloud services, the data is entrusted to a platform and the ability to access it is dependent on the ability to log in. Some practices like others hacking and compromising your accounts or getting locked out, which can lead you to losing access to that data altogether. So, download SoundCloud now!
You can also download SoundCloud free music, podcasts or any other links that you may love and are keen on listening to while at work or while driving without having to pay for SoundCloud Pro. Access your own songs by just using a few hacks and techniques to show you how to download music from SoundCloud.
How to download SoundCloud music
SoundCloud Downloader
The first tool on the market and by far the best one that really works is SoundCloud Downloader. The developers named skyguy126 and stirante created the platform. They created this exposed modules which makes the downloads pretty straightforward from the SoundCloud app itself. It is a smooth interface that works amazingly well for what it does. Alos, it has a pleasant interface. To use this you will need a rooted android device. Just install the Xposed Framework, enable the "Unknown Sources" option as well as the SoundCloud official app.
If you are wondering how to download music from SoundCloud, the first step is to install the Soundcloud downloader app. Now in the download section, search for "Soundcloud" and the downloader. Download the latest version and install it. Now activate the module and reboot the device to finish set up. Then you can use the app. Also, you can change the location for download as well as hiding the launcher icon. Then you can simply open up the Soundcloud app. Play any song and tap Download from the three-dot drop-down menu. Then, it will start downloading. The mp3 can be found in the location you picked in the main interface.
SoundCloud +
Are you looking for how to download music from SoundCloud on your laptop or computer? Then go for SoundCloud+. It is a google chrome extension that can help you download the songs from the pages or from your home page. You can even download a playlist very simply. This can also help download multiple songs in zip files. You can even define the format of the downloaded song.
SC Downloader
The third option that you can use is the SC Downloader, a SoundCloud music downloader, which works on a computer browser by simply reading the site address or URL and downloads directly to your computer.
Another open source tool includes ruud ninja downloader which can help in downloading any music from the app. If you want to know how to download SoundCloud tracks or any track in general from different sites, the downloader is a good app to go for.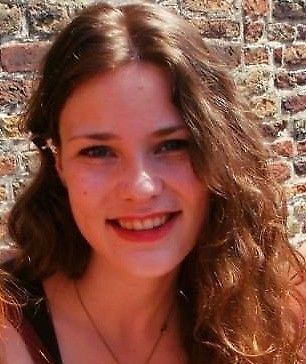 Alicia loves to dig into social media platforms, explore what's possible and share her knowledge with readers. She also has deep interest in anything related to promoting businesses on social media, writing better and being happy!