Ready to build backlinks and improve SEO rankings? Wondering which is the best backlink tool? Here are top five tools to get you started!
A backlink is the single most important aspect of building a strong SEO presence. We have seen through various experiments and Google reports, that how crucial it is to gather quality backlinks to your website.
In its essence, a backlink is a URL of your website published on another website, just like this Wikipedia link. The more such URLs you have on high ranking websites, the more SEO advantage you will get. Moreover, you also get referral traffic from these links, which is beneficial for your business.
Let's know more about backlinks!
Types of Backlinks
If you use a backlink checker tool, you'll come to know that not all backlinks are the same. Back in the day, when Google still gave preference to the number of backlinks rather than quality, a lot of things went wrong.
People came up with link farms and irrelevant linking became a thing. The practice destroyed the relevance of top results and Google then came up with the Hummingbird Algorithm update. From then on, backlinks inspection became very important.
As of now, there are two types of Backlinks.
Do-follow Links
Do-follow links instruct the Search Engine crawlers to index the backlinks on a page. You must always get do-follow links for your website. If the backlink hasn't been tagged with the "do-follow" attribute, your SEO score won't rise. The best backlink tool will easily identify this.

No-follow Links 
No-follow links, on the other hand, are used to specify that these links must not be indexed. If you put a no-follow attribute to the link, you can stop the search engine from indexing these links. If you're endorsing a link, or you're linking to a private resource, a no-follow attribute helps.
Backlinks, however, shouldn't contain no-follow attributes.

How is Backlink Quality determined?
The quality of a backlink depends upon several factors such as the rank of the linked domain, the traffic it can generate, and the text contained by it. If you're using the best backlink tool in the business, you will have access to all of these statistics.
Domain Authority
Domain Authority is a metric used to determine how valuable a website is. It usually corresponds to the strength of SEO and the ranking factors associated with it.

You can easily guess that Amazon India has the DA of 91 because it has millions of backlinks spread across the web.
Similarly, getting quality backlinks will increase the DA of your web domain. You can check the domain authority by using a DA checker tool.
Page Relevancy
Another important aspect of making a quality backlink is the page relevancy. While creating backlinks, you need to take care of the theme of the website you're linking to. If you're a Technology Website, your target should be other websites who have technology as the general theme. Linking to a Fashion website or a Cookery Website, which is not directly related to technology will not help.
Anchor Text
Anchor text is the text containing the link. For example, in this link – iSocials, iSocials is the anchor text. The best backlink tool is able to report anchor text issues.
This text plays a vital role in SEO. As a general SEO practice, you must hyperlink the text with relevant links. This can be done in three ways,
Non-semantic Anchor Text – When you hyperlink to a word that is not directly related to the URL. For instance, "click here" or "this link".
Semantic Anchor Text – When you hyperlink to the text that means the same thing as in the URL. As in, iSocials, here the link and text both point to the same thing.
Keyword Based Anchor Text –  When you hyperlink to a text that is actually a keyword. Likewise in the keyword, best social media marketing companies.
You need to keep in mind that anchor text must be relevant to the hyperlink. Semantic anchor text helps Google in recognizing the link, which improves the SEO.
But when it comes to hyperlinking keywords, don't overdo it. One or two hyperlinked keywords are usually perfect in eyes of Google.
Content on the Page
Page content also affects the kind of links you can publish on it. The page content length shouldn't be less than 500 words and the content must again, be relevant to the links it contains.
Building backlinks on pages that are not related to your link can be penalized by Google.
5 Best Backlink Tool in the Market
Good news is that there are a lot of best free backlink checker tools available in the market. Many of them have advanced functionalities while some are only made for professionals. Our comparison will help you get a firm grip on what does what so that you can settle for the best. You will be able to decide the best backlink tool for yourself.
One of the oldest and best backlink tool, Ahrefs is a complete SEO solution in itself.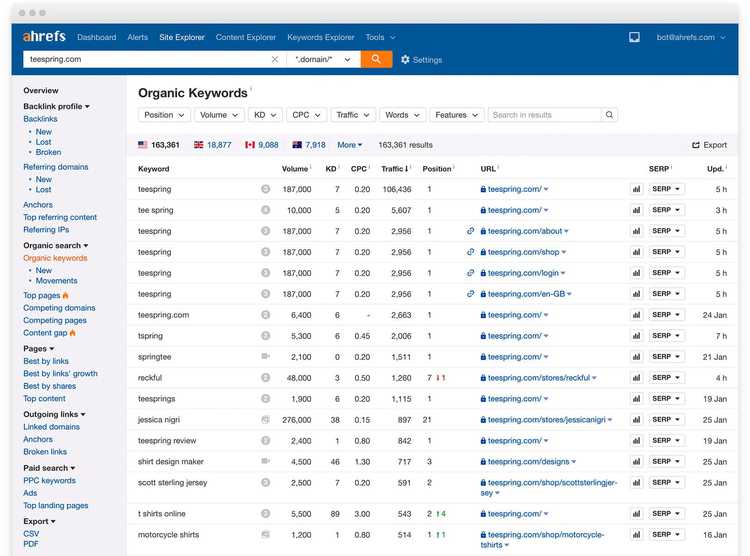 Over the years, Ahrefs has grown into a full-fledged suite to take care of your SEO needs.
What do you get?
Competitive Analysis
Keyword Research 
Backlink Research 
Content Research
Rank Tracking
Web Monitoring
In the backlink research function, you can get detailed reports on what kind of backlinks you've created. You also get a breakdown of various aspects such as the type of backlinks, social shares associated with the links and TLDs.

Ahrefs Pricing
Although Ahrefs provides up to three searches for free, you can try the full gamut of features for a $7 trial.
The tool comes in four pricing plans, $99, $179, $399 and $999. These plans provide access to 5, 10, 25 and 100 campaigns respectively.
SERP Stat takes a cleaner approach at the backlinking business and provides a high user-friendly UI for marketers.
The tool uses lucid charts and research features that make it easier for you to make sense out of data. If you're new to seeing so many charts in one place, you can consider using this best backlink checker tool for beginners.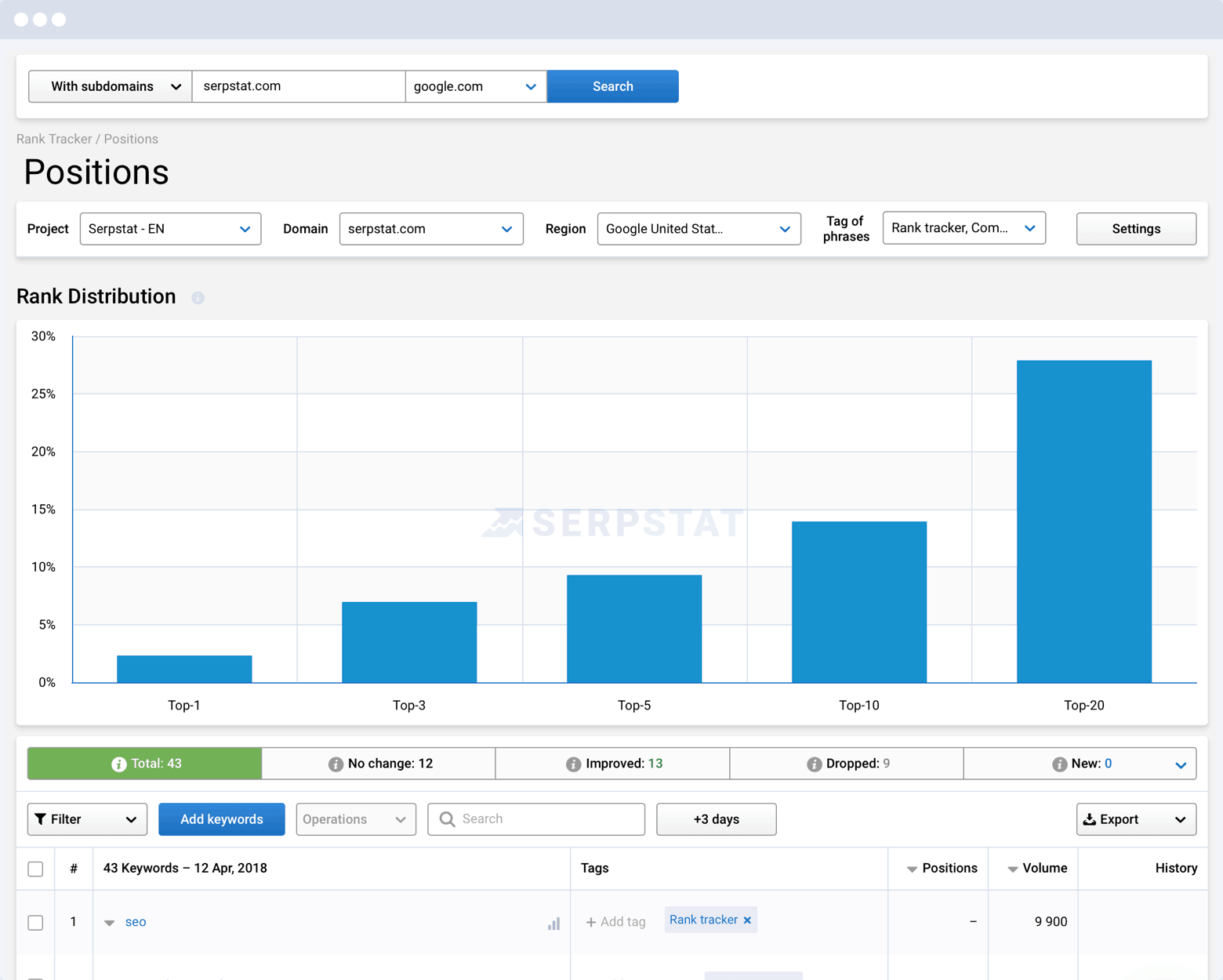 What do you get?
SERP Stat deals with more than one aspect of backlinks. You can research keywords, check their ranks, conduct site audits, and find historical SERP data for backlinks.
The tool focuses on analytics a lot, hence, you will get advanced parameters such as Linked Domains, Subnet Ranks, Referring Pages, Domain Zones and more. You can also use the tool for content marketing via its newly added content features. It is clearly the best backlink tool for someone new to the game.
SERP Stat Pricing
SERP Stat has a fair price of $19 per month for individuals and goes up to $299 which provides all of the advanced features. You can also access the API in plans that are beyond $69 per month.
The basic usage like keyword research is nearly free for guest users. SERP is definitely among the best free backlink checker tools.

SEM Rush
SEM Rush is one of the biggest and best backlink tool to exist on the planet. It's not an essentially a backlink checker and contains 39 other types of Digital Marketing tools.
SEM Rush is good for the backlinking business because it contains nearly 7,900,000,000,000 backlinks in its database. 
What do you get?
SEM Rush is pretty much like Ahrefs, the difference being that SEM Rush is larger and more granular. You would be able to handle the following using it.
Content Marketing
SEO
Backlinks
Advertising
Social Media Management
Analytics and Reporting 
SEM Rush Pricing
SEM Rush Offers three plans:
Pro – $99
Guru – $199 
Business – $399
All the plans cover all the features but the scale of usability is limited in each segment. The business plan, however, provides for White label services and API access too, which makes it SMB-friendly.
You can also opt for a free trial for 7 days by signing up on the SEM Rush website.

Buzz Sumo is originally a Social Media Management tool but also works as one of the best backlink tool for Digital Marketers.
The tool provides in-depth analysis for backlinks and helps you export reports in CSV format. If you're looking to get a quick link analysis minus the extras offered on other tools, you can switch to Buzz Sumo easily.

What do you get?
Buzz Sumo covers those aspects of backlinks that not many tools cover. The social quotient. It can retrieve details of what kind of content is trending on social media and your social media presence.
You can deduce these results for all your backlinks spread on the web and plan how to make new trending backlinks easily. Hence, it makes the strategy part a lot easier for you.
Buzz Sumo Pricing
Pro – $79
Plus – $139
Large – $239
Buzz Sumo plans vary with access to features as well as the scale. The Plus and Large plans provide access to Question Analyser and Facebook Analyser as well, that is extra in the kitty.
For backlinks, you can easily rely on the $79 plan.
Moz is one of the most prominently used and best backlink tool for professionals.
The Moz Rank is a running parameter in the industry, and the company has pivoted Digital marketing in a number of ways. Their Link Explorer is another pretty useful backlink link checker tool that you can use for free.

What do you get?
The link explorer gives you access to data analytics for backlinks and also gives you a number of ways to filter them.
You can view results based on Anchor Text, Inbound Links, Top Pages, Discovered and Lost, and Link Tracking. The good part of using MOZ is that MOZ pulls most of the requests by itself, which serves you fresh data everytime you search.
MOZ Pricing
MOZ offers a free 10 query search per month to registered users, hence, it is one of the only tools that are completely free to use. It is also one of the best free backlink checker tools offering a 30-day free trial.
After the trial ends, You can use the tool at $179 in the form of Moz Pro.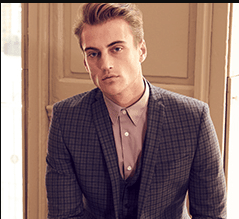 James writes SEO/SMO articles for businesses that want to see their Google search rankings surge His articles have appeared in a number of Websites. He contributes articles about SEO/SMO techniques regularly.