Online social media has now become a part of your daily lives. Facebook is that platform which allows users across different part of the world to connect with their friends and families. It is simple to use and allows you to share your ideas and thoughts. Creating a Facebook page can help you to create your own public profile which you can use for a business purpose or for any organizational purpose. The Facebook page helps to promote your business more professionally than your personal profile on Facebook. All you need to do is create your own business account which is very easy. Besides, there are some advantages related while creating a Facebook page. Let's have a look.
10 Benefits Of Creating A Facebook page
A Facebook page helps to lower your marketing expenses
Initially, when you plan to create your Facebook business page, it would cost you nothing. Customise your page by adding some of the simple photographs of your work. You can also start paying for ads so that you gain more like for your page as well as for your posts. In this way, your page will be liked by more fans.
Keep an eye on your competition
Through a Facebook business page, you can also spy on your competitors. It turns out to be useful in many ways.
Once you discovered that your Facebook business page has found its customers, it indicates that you are moving on the right track.
Try to reach a targeted audience
Facebook tends to have millions of users. But there are only few who would like your page. In order to increase the number of followers, try to target people who are interested in your business. For example, a local business page should aim at targeting their ads to customers within a few mile radiuses.
A Facebook business page not only helps you to sell your products but also helps you to build brand loyalty. Always aim at providing valuable content to your customer such that even if you end up making some mistakes, your customers would stay loyal.
Facebook page turns out very effective when it comes to driving traffic to their website. Keep posting your link in a strategic manner so that it drives traffic to your site.
Whatever information is provided in the about section of a Facebook business page is scraped. Thus, it becomes searchable by Google also.
Nowadays you can access everything through your mobile phones including your business page. It is optimized for both mobiles as well as for desktop devices.
Facebook business pages have started providing Facebook insights because it increases the ability to understand even for the non-technical people. Here you can collect information from business owners.
Making connections are important
Once you have created your business page, focus on making connections and start gathering leads. This helps you to get in contact with the community present outside of Facebook.
Thus, the above-mentioned benefits of a Facebook page will motivate you enough to find ways in which you can improve your page as well as its content.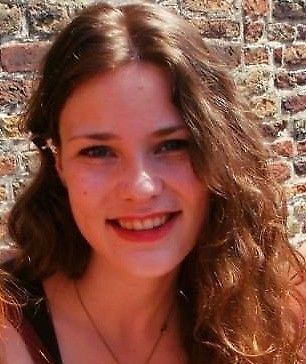 Alicia loves to dig into social media platforms, explore what's possible and share her knowledge with readers. She also has deep interest in anything related to promoting businesses on social media, writing better and being happy!