Houseparty Social Media allows team video chats via mobile and desktop applications. Users will be alerted whether their host is online and available for team video conferencing. People devote approximately over an hour in team or one-on-one chat conversations.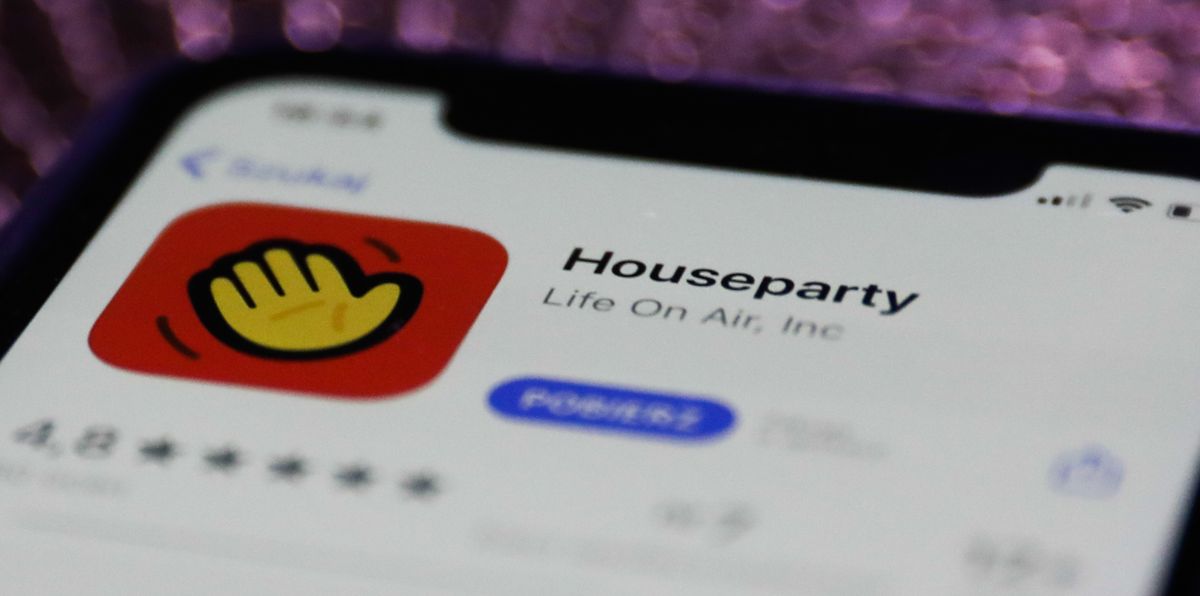 Life On Air, Inc., led by creator and CEO Ben Rubin, debuted the live broadcasting software Meerkat in early 2015. Secured $12 million in startup capital investment from Greylock Partners. Following the debut, the developers began working on a new app called Houseparty. It moved "away from major presentations and toward private conversations."
Houseparty was launched under an alias on the App Store and Play Store in February 2016. It took quite a long period of time to create, resulting in the creation Houseparty app in October 2016. As of 2018, it was accessible for macOS.
Features of Houseparty Social Media
Interactive Games
One of the application's most popular functions is the presence of easy games to play throughout live chats (for more ideas, see our list of the greatest Houseparty applications). When you tap on the dice in the top right corner of your screen, you'll be presented with four options: a trivia challenge and games that are similar to Pictionary, Heads Up!, and Apples to Apples. The Pictionary one is the most entertaining. If you want to spend some time with your friends, this may be a huge help.
Talk to Buddies in Real Time
The Houseparty app uses your contact lists (via your mobile as well as Social media) to help you build a social platform on the application. The app then displays who is utilizing it and who has frequently used it. To make an instantaneous connection to any of your buddies digitally at the same time as you, you may click the "join" button underneath your account.
Constant Notification Updates
If a buddy you want to chat with isn't currently using the Houseparty app, you can make folks aware you're nearby by tapping the hand-wave symbol next to their profile; they'll receive an alert on their phone and have the choice to join them or not. The app also sends you alerts on its own to notify you when connections of yours join the app or when pals of yours use it.
Instant Team Hangouts
Houseparty allows groups of up to eight individuals to communicate at the same time. However, as compared to other applications like Zoom, it has a more informal, spur-of-the-moment atmosphere. You might not arrange stuff in advance or invite people; you could attend a public group that has a minimum of one individual you recognize. This makes it a great way to enlarge your peer group, equivalent to participating in a proper party with one pal.
Ease in Call Recordings
If anybody you want to talk to isn't available, the Houseparty application makes it very easy to record and send them a quick video message—and receive a notification when they view it.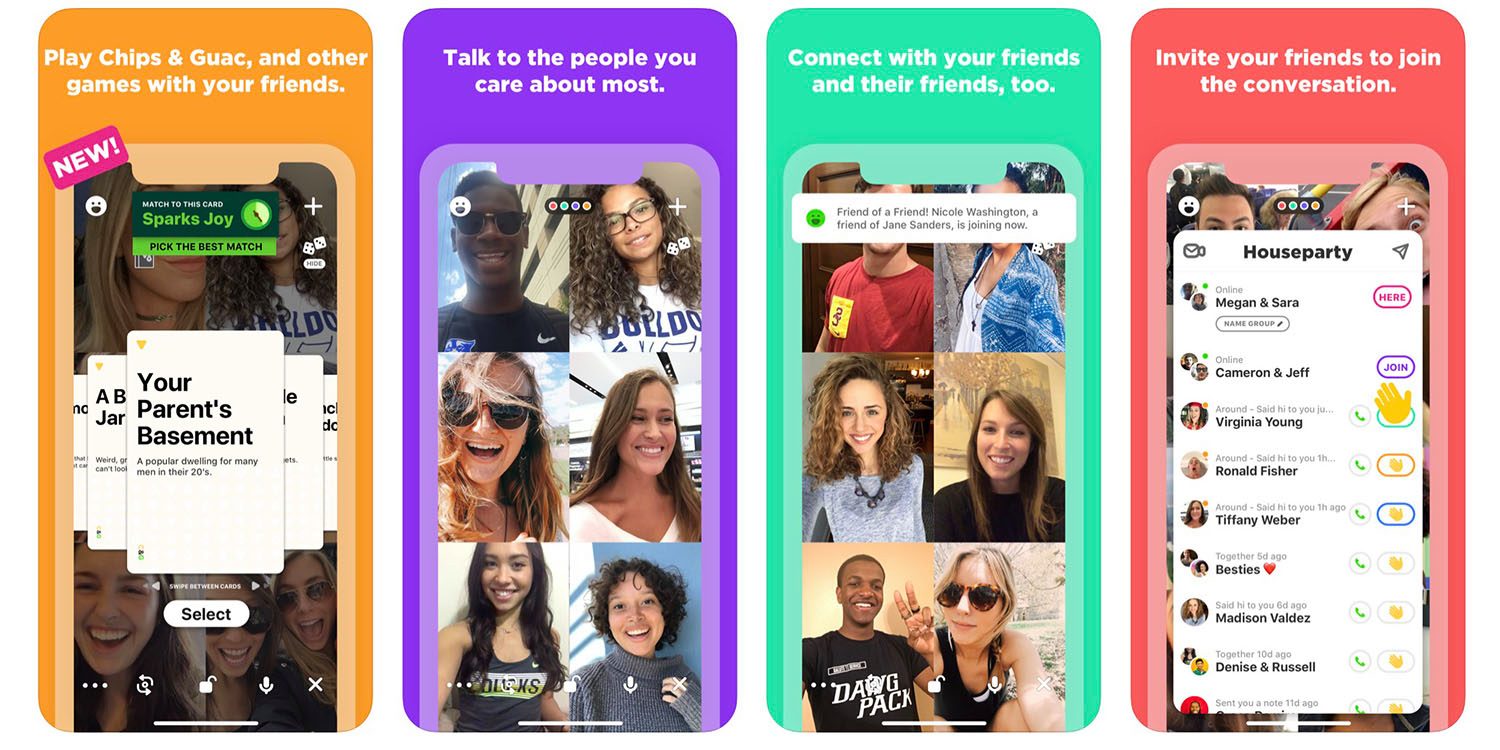 Alternatives to Houseparty Social Media in 2021
Whereby
Whereby you may conduct video discussions with up to 8 folks at the same time using your browser and no logins are necessary.
This is a good option for business conversations or meetings because you don't have to log in or acquire anything for one-time use. A robust internet service, however, is necessary.
Airtime
You may use Airtime to make video calls to up to ten loved ones while streaming videos or movies or playing music.
It's a great way to interact and stay in touch with your pals. It's a plus that you can play music while watching videos or movies. However, you will need a decent internet connection for these alternatives.
JusTalk
JusTalk is a simple visual and audio calling tool that allows you to stay in contact with loved ones. You can enjoy clear video calls, conversations, and group chats with JusTalk.
It offers excellent video calling clarity as well as great voice quality.
Booyah
Booyah is a video calling software that leverages your WhatsApp address book and does not require any logins or friend requests.
A highly useful and simple to use tool with the good video quality. However, because WhatsApp has its own video conferencing feature, this may not be of much value.
Snapchat
Snapchat is a social media platform that is extremely popular among young people; it is widely regarded as the first social media platform to popularise the use of filters on photographs. In addition, Snapchat is one of the top ten most downloaded applications in 2019.
You may also play games with your pals on Snapchat, and it is safe to claim that Snapchat is a superior choice for online gaming with friends than Houseparty.
RingID
RingID is the one application that will give you all of the functions that you need in a leading social networking app, from free video conferencing to chat rooms to live stream broadcasting.
It is more than just a social networking platform since it allows you to interact with people all around the world. With its live streaming function while also allowing you to organize your music and media.
This Android software minimizes the need for you to speak or video call with your regular pals, after which you will generally wind up scrolling through an ad-filled dull newsfeed, which drains your phone power.
LiveMe
LiveMe Broadcast created and launched this famous Group Video Chat. Because it supports various languages and is offered in more than 85 countries, LiveMe has one of the greatest streaming communities from all over the world.
On LiveMe, you may meet new people, participate in group video chats, and earn money in real-time by streaming your channel to thousands of subscribers.
The application is already well-known as a massive social media platform where you can join and video conference with new people, as well as stream hot shows/videos. LiveMe is one of the best alternatives to Houseparty since it functions similarly to a paid membership of Houseparty's functionality of group calls with several people.