Rise in smart software engines, used to generate (fake!) likes or Instagram followers or visitor stream had reached an alarming stage for social media and business platforms. This is because the coders are back at their desk rescuing their aesthetics. Are you still at a time when Instagram was only for over-edited selfies or nature photos? Then we must tell you, Instagram is being heavily used as a handy weapon for online marketing and promoting brands. In a nutshell, it is not kid's play anymore.
Why do you need Instagram followers?
Online marketing means spreading the news about a particular product or reaching out a huge number of people in a digital world by posting on social media. But, you need both fresh or dedicated followers for your brand. The new algorithm is designed such a way that people onboard are having a tough time the first time ever to have a sizeable queue of followers. But don't worry, let us tell you how to get followers on Instagram. And following these useful tips, you can bypass new stringent conditions.
Be smart with your profile:
Instagram now wants you to dedicate some real time to complete your profile and to make it the USP for your brand. Now you have to be smart, precise and informative to gain followers on Instagram. A completed intuitive profile makes sure to deliver all the information about you or your brand to a new visitor. And it is surely you don't want them to hit the 'back' button before hitting 'like' button. Understand your Instagram world, especially the news feed. Look for the cues on what are the things people looking for, trendy hashtags. Once you pick up the nerve of the audience, you will be on the path to conquer with your Instagram business profile.
Showcase the product in a 'not-boring' way:
Your Instagram profile should be the showcase for your products or the brand. By creating a nice story by using infographics or latest images along with details information attracts new visitors as well as retains devoted followers. Who does not like a thought-provoking, neat and clean profile, right?
Sell your product with Instagram Story Highlighter:
Instagram has introduced a new feature named 'Story Highlighter'. If properly used, then you know how to get followers on Instagram. This new feature is perfect to highlight the breakthrough points of your brand to the online audience. Eye-catching captions coupled with the appropriate hashtag will be the teaser of your product to a new visitor. Deliver a sense of 'what to expect' from your product to the audience by using a highlighter.
Introduce yourself well:
Understand why 'About you' section is so important to introduce yourself to anyone out of nowhere. Place yourself out of the box and use series of interesting images as well as infographics to introduce yourself to make it interesting to the visitor.
Consistency is the key:
Finally, you have to deliver a consistent story about the product. Never ever leave your profile for a much longer time as people tend to lose the track. It also affects your profile to climb up the search results when a particular hashtag is searched.
Understand that there is no shortcut to getting Instagram followers and becoming famous. But, follow above stated tips from pro-marketer to win the competition and who knows, in a couple of days you will be delivering a speech on how to get followers on Instagram!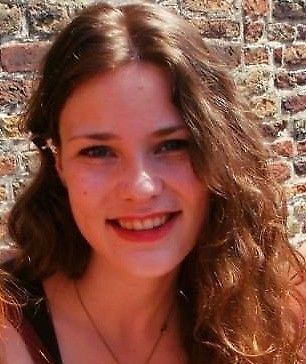 Alicia loves to dig into social media platforms, explore what's possible and share her knowledge with readers. She also has deep interest in anything related to promoting businesses on social media, writing better and being happy!