Instagram a recently developed app that is winning over hearts at a steady pace. Mike Kreiger and Kevin Systrom designed this app so that people can share their photos and videos with the world. Today, in this article we will teach you Instagram followers tracker and everything related to it.
Instagram Followers Tracker: All about Instagram analytics
There are innumerous apps out there but not all of them have their own dashboard. That is the reason why different brands and users are unable to track the effectiveness and engagement related to the posts. If you are heartbroken by this fact then don't be for there are tons of Instagram analytics tools out there for you to use.
Instagram analytics app that you can use to track followers
 We have made a list of Instagram trackers for you to use.
Iconosquare.
Known as the Statigram is a beneficial Instagram followers tracker for anyone who is on Instagram for business or just with the objective to socialize. You will be receiving a detailed study of your Instagram profile from this app. It tells you the likes that your photo has received and gives you a debrief on the likes of your photos. It also tells you which picture received more comments and likes and makes charts for you regarding the growth of followers on Instagram.
Simply Measured.
Brands that need to make a summary of their Instagram account and present it to their teams can use this Instagram followers tracker.  If you're one among those with a booming number of followers that account to 25000 then this app will give you every tiny detail you possibly need. It will analyze your comments, tell you all about your followers and who are the most active ones. Also, it will tell you when to post or share a photo, suggest filters as well as locations.
InstaFollow.
The best Instagram analytics free app that can be used by both Android and iOS users. You will know every teeny tiny detail regarding your account. But you have to synchronize it with your Instagram app. Know about your followers, track down followers as well as unfollowers. Also, know about the followers whom you don't follow back and all about those whom you follow but don't follow you back. You can with a simple tap unfollow and follow people on Instagram as well.
Crowdfire.
Another great Instagram follower tracker is Crowdfire. Suitable for both Android as well as iPhone users. You can use this on your phone as well as web. This app is perfect for those who want to know about their followers that are inactive, the ones who are unfollowing you. You will also be suggested about locations. The unique feature if Crowdfire being that it reminds its users to post pictures even when the user forgets.
Instagram posts are trending and you must keep in touch with the world by knowing every detail about it. Hopefully, this article on Instagram Followers Tracker will help you with that.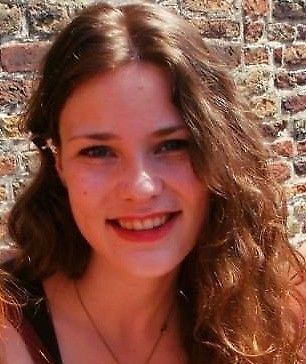 Alicia loves to dig into social media platforms, explore what's possible and share her knowledge with readers. She also has deep interest in anything related to promoting businesses on social media, writing better and being happy!