YouTube is one of the biggest platforms available to marketers, viewers and vloggers as a media sharing platform. YouTube is extremely popular among the younger generation and thus, YouTube influencers and marketers have a wider range of viewers than general people. If you are thinking of starting your own YouTube channel and start sharing your videos, one of the things that can help you stand out is to go for good youtube channel art and your banner, as this is the first thing that viewers will see when they visit your channel.
The quality of your content ultimately determines whether a viewer will subscribe or if your channel is successful or not. But it is quite important to note how viewers are seeing your channel. It definitely matters to create a representative channel art for the account, the logo and the banner.
If you are looking for a way to create your youtube channel art, here are the steps you need to go through.  
YouTube Channel Art: A Few Essential Steps
Goals
It is very necessary to ensure that you have a clear understanding of your goals. For instance, what you want to achieve through the campaign or the target audience you want to address your blog to. Based on this information, it is possible to come up with a youtube banner. Make sure that it fits your brand aesthetic and is appealing to your audience.
Banner Size
It is extremely crucial that with youtube channel art 2560x1440 pixels is what you are going for. It is because this works optimally with most devices. Though the minimum dimensions are 2048x1152, and the minimum safe area without any cut off for text or logo is 1546x423 pixels, the maximum width is 2560 pixels and the minimum height is 423 pixels with the banner being less than 4MB in size.
Design selection
In this step, the things you need to focus on are representing the brand and company values. While the YouTube banner can be different from say, your Facebook banner, it should still have the key visual elements that are crucial to the brand with the design being compliant with the vision and values of the corporation. Be sure to include popular keywords, fonts, colours or messages. You also need to focus on using high-resolution images only for your banners to look and feel professional. It also needs to reflect what your brand/channel is about to ensure your viewers get the idea as soon as they see it and aren't confused.
Designing
There are various options to consider at this point.
Free youtube banner
If you are just starting out and want to look for free options, there are a number of websites that can guide you through the process. These websites can help provide you with youtube channel art template options. You can then edit and download for your customized art.
Paid youtube banner
You can find a number of freelance designers online through various platforms. They can create stunning, high-quality youtube channel art based on the youtube channel art size you specify to them.
With a good YouTube Channel Art, you can grasp the attention of your targeted audience. Also, you can gain more subscribers and viewers for your channel.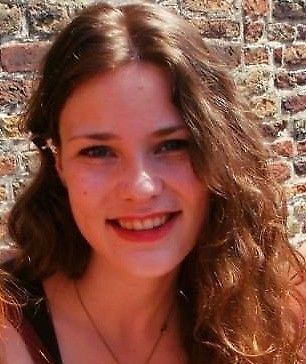 Alicia loves to dig into social media platforms, explore what's possible and share her knowledge with readers. She also has deep interest in anything related to promoting businesses on social media, writing better and being happy!