The attraction and charm of being on Facebook provoke one and all to use it. Facebook being a social networking site is free and accessible to all. A child who is merely 10 or 12 years old however doesn't have the permission to join Facebook. The Facebook age limit/age requirement for Facebook is a minimum of 13 years. You can't violate this requirement. The age for a Facebook account is not negotiable under any law. In fact, in certain jurisdictions, it can be higher than 13 years old.
Views of Mark Zuckerberg Regarding Facebook Age Limit
The minimum age for Facebook account remains to be 13 years today. But Mark Zuckerberg (the founder and CEO of Facebook)  wishes to remove this bar on age someday. Despite Facebook's age restriction, teenagers and kids use this social networking site all over the world. They also don't care about the age limit on Facebook.
What does Children's Online Privacy Protection Act say?
The Children's Online Privacy Protection Act forbids any kid under the age of 13years to join Facebook. Technology along with its benefits has a truckload of adversities. Children being young and naive need to be protected from such harm that might come their way. In view of the growing demands of kids to join Facebook, there has been some redesigning done in the Family Safety Center.  More articles, videos, clips, and information are provided to the parents and kids regarding the privacy and safety of Facebook.
Facebook with its reformed outlook towards online harassment has come up with some solutions.
A teen can inform their parent or friend about any unpleasant scenarios or situation. Teens or any adult will be able to report immediately about any kind of photo that they have seen which according to them is not appropriate. Working towards betterment Facebook wishes to make it safe for every user. It also hopes that one day kids will be able to use it without any deceit. And they will not have to meet any age requirement for Facebook.
When any user wishes to be on Facebook, they are asked a series of questions.
The first being the basic name and surname. The second which goes ahead and asks you about your date of birth. The second anyone gives their date of birth which is less than 13years, a message pops up. The message says how the age requirement for Facebook hasn't been met. Many children opt ways that are deceitful and wrong. They enter ages that are false and use Facebook despite the Facebook age limit. Children who are using Facebook account under false age limit can be reported by filling a simple form if anyone finds out about it. It is way better for kids to wait for a few years before they indulge in the pleasures of social networking sites. Being a parent if you happen to come across your child's Facebook profile you must at once show them how to delete their accounts on Facebook.  It is better not to abuse laws and regulations while using Facebook.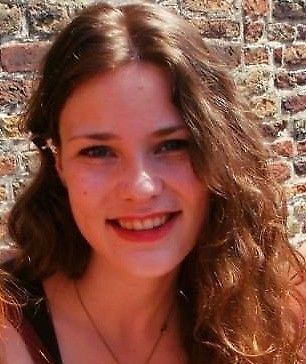 Alicia loves to dig into social media platforms, explore what's possible and share her knowledge with readers. She also has deep interest in anything related to promoting businesses on social media, writing better and being happy!